UN envoy threatened at gunpoint in Crimea
United Nations: A senior UN diplomat sent to Ukraine's Crimea region to assess the Russian military takeover was threatened at gunpoint on Wednesday, a day after his arrival, and a journalist who witnessed the confrontation said the diplomat was aborting his mission.
The diplomat, Robert Serry, a UN veteran, was confronted by a group of 10 to 15 unidentified gunmen as he left a meeting at a naval facility in the Crimea regional capital of Simferopol, according to an account of the incident provided by Jan Eliasson, the UN Deputy Secretary-General, who spoke from Kiev, the Ukrainian capital.
Mr Eliasson said the gunmen surrounded Mr Serry's car, but he was allowed to go to a cafe to call Mr Eliasson. The identities of the gunmen were not clear.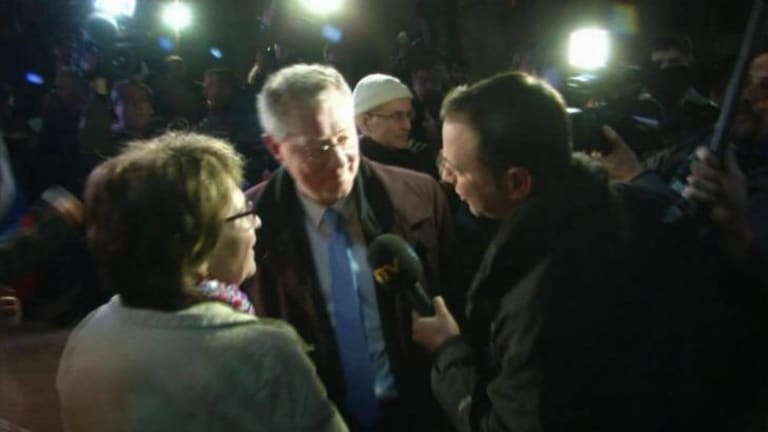 "He is in good shape physically. He is not kidnapped," Mr Eliasson said.
He also said he hoped the mission would proceed unhindered. But a journalist for the ITV network, James Mates, who was travelling with Mr Serry, said Mr Serry was ending the trip. UN officials could not immediately confirm the report.
The journalist said police had broken through an angry crowd blockading the door of the cafe and had permitted Mr Serry to get inside his car.
Mr Serry was formerly posted as the ambassador of the Netherlands in Kiev. He is the UN Special Co-ordinator for the Middle East Peace Process.
Mr Eliasson said he welcomed the move by the Organisation for Security and Co-operation in Europe to send monitors to Crimea to look into minority rights. The UN will dispatch the head of its human rights office, Ivan Simonovic, to lead a team in western and eastern Ukraine, including Crimea.
Mr Eliasson said he hoped Russia would welcome the monitors, as its leaders have repeatedly expressed concern about the plight of Russian minorities in the country.
Revelations of the armed encounter came as Russian Foreign Minister Sergei Lavrov left talks in Paris on Wednesday without having met his Ukrainian counterpart.
Mr Lavrov, who earlier held talks with foreign ministers from the US, France, Germany and Britain, said further discussions on Ukraine would take place "in days to come".
"We are all concerned at what it is happening there," he said on leaving the French Foreign Ministry. "We agreed to continue those discussions in the days to come to see how best we can help stabilise, normalise the situation and overcome the crisis."
New York Times, Reuters
Morning & Afternoon Newsletter
Delivered Mon–Fri.