US middle class no longer world's richest
The American middle class, long the single most affluent in the world, has lost that distinction.
While the wealthiest Americans are outpacing many of their global peers, a New York Times analysis shows that across the lower- and middle-income tiers, citizens of other advanced countries have received considerably larger raises over the last three decades.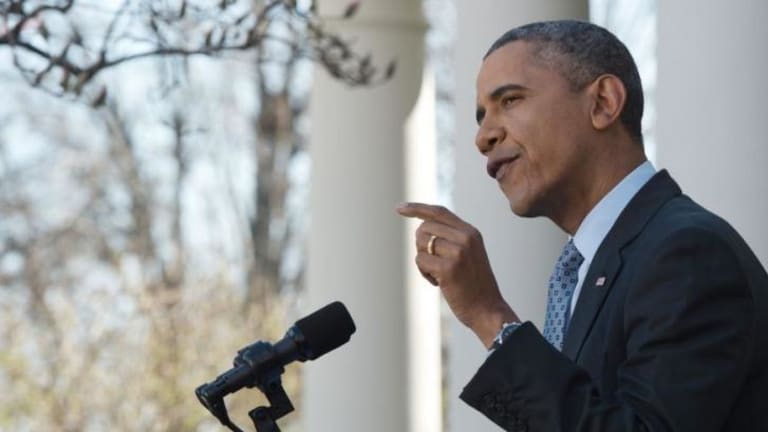 The numbers, based on surveys conducted over the past 35 years, offer some of the most detailed publicly available comparisons for different income groups in different countries over time. They suggest that most American families are paying a steep price for high and rising income inequality.
Although economic growth in the United States continues to be as strong as in many other countries, or stronger, a small percentage of US households is fully benefiting from it. Median income in Canada rose to a tie with median US income in 2010 and has most likely surpassed it since.
The income data were compiled by LIS, a group that maintains the Luxembourg Income Study Database and analysed by researchers at LIS and by The Upshot, a New York Times website covering policy and politics.
"The idea that the median American has so much more income than the middle class in all other parts of the world is not true these days," said Lawrence Katz, a Harvard economist who is not associated with LIS. "In 1960, we were massively richer than anyone else. In 1980, we were richer. In the 1990s, we were still richer."
That is no longer the case, Mr Katz added.
The findings are striking because the most commonly cited economic statistics - such as per capita gross domestic product - continue to show that the United States has maintained its lead as the world's richest large country. But those numbers are averages, which do not capture the distribution of income. With a big share of recent income gains in this country flowing to a relatively small slice of high-earning households, most Americans are not keeping pace with their counterparts around the world.
Median per capita income was $US18,700 (A$18,998 unadjusted) in the United States in 2010 (which translates to nearly $US75,000 for a family of four after taxes), up 20 percent since 1980 but virtually unchanged since 2000, after adjusting for inflation. Between 2000 and 2010, the same measure, by comparison, rose about 20 percent in Britain and 14 percent in the Netherlands. Median income also rose 20 percent in Canada between 2000 and 2010, to the equivalent of $US18,700.
Three broad factors appear to be driving much of the weak income performance in the United States. First, educational attainment in the United States has risen far more slowly than in much of the industrialised world over the last three decades. Americans 55 to 65 years old have literacy, numeracy and technology skills that are above average relative to 55- to 65-year-olds in the rest of the industrialised world, according to a recent study by the Organisation for Economic Cooperation and Development, an international group but younger Americans are not keeping pace: Those 16 through 24 rank near the bottom among rich countries, well behind their counterparts in Canada, Australia, and Japan.
A second factor is that companies in the US economy distribute a smaller share of their bounty to the middle class and poor than similar companies elsewhere. Top executives make substantially more money in the United States than in other wealthy countries. The minimum wage is lower. Labour unions are weaker.
Finally, governments in Canada and Western Europe take more aggressive steps to raise the take-home pay of low- and middle-income households by redistributing income.
Whatever the causes, the stagnation of income has left many Americans dissatisfied with the state of the country. Only about 30 percent of people believe the country is headed in the right direction, polls show.
New York Times
Morning & Afternoon Newsletter
Delivered Mon–Fri.