Zumba was front for prostitution operation
A dance instructor accused of using her Zumba fitness studio as a front for prostitution has pleaded guilty to 20 counts in a scandal that captivated a quiet US seaside town.
The agreement that followed a second day of plea negotiations on Friday spares Alexis Wright from the prospect of a high-profile trial featuring sex videos, exhibitionism and pornography.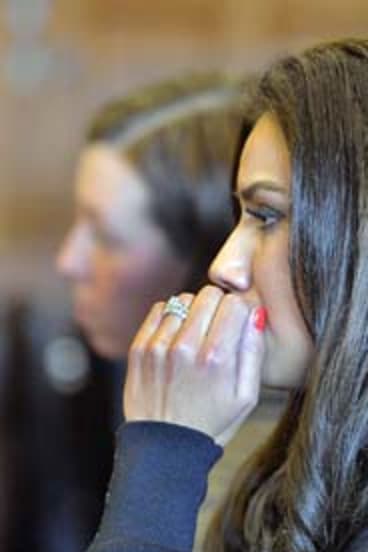 Prosecutors will recommend a jail sentence of 10 months when she is sentenced on May 31.
Wright quietly answered ''guilty'' 20 times when the judge read the counts, which include engaging in prostitution, promotion of prostitution, conspiracy, tax evasion and theft by deception.
''We're very satisfied with it. It's an appropriate outcome, given the gravity of her actions,'' Assistant Attorney-General Darcy Mitchell said after the brief court hearing.
The 30-year-old Wright was accused of conspiring with insurance agent Mark Strong snr to run a prostitution business in which she kept detailed records indicating she made $US150,000 over 18 months.
She was also accused of using a hidden camera to record sex acts without her clients' knowledge.
She was originally charged with 106 counts. All the counts in the agreement were misdemeanours, including three counts relating to welfare and tax fraud that were reduced from felonies.
Strong, 57, of Thomaston, was convicted of 13 counts related to promotion of prostitution and sentenced to 20 days in jail. He was originally charged with 59 counts.
The scandal became a sensation following reports that Wright had at least 150 clients, leading to a guessing game of who might be named publicly in the coastal town of Kennebunk, a community better known for its beaches and sea captains' homes than for crime.
Those who have been charged so far include a former mayor, a high school hockey coach, a minister, a lawyer and a firefighter.
AP
Morning & Afternoon Newsletter
Delivered Mon–Fri.