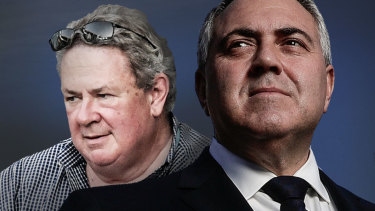 The last time wealthy businessman Andrew Burnes and US ambassador Joe Hockey were talked about publicly in the same breath was in the fallout from Tony Abbott's knifing as prime minister in 2015.
Food producers are set to be forced to step up to the plate on climate change - and there are fortunes to be made.
by

Ambrose Evans-Pritchard
China's brake on Australian coal imports is sending a clear message to Canberra, whilst also propping up China's own coal producers.
Advertisement

by

Evelyn Yu and Benjamin Robertson
Advertisement
The tax board still has thousands of agents in its sights over personal tax affair issues.
Laura Klein has built a business around the unpleasant task of clearing snot from children's noses.

Advertisement