Canberra's tax chief names and shames 56 properties owned by tax-dodging landlords
The ACT's tax chief says his controversial decision to "name and shame" the properties of tax-dodging landlords is working.
Revenue Commissioner Kim Salisbury identified another 22 addresses last week owned by investors who had repeatedly failed to pay rates and land tax.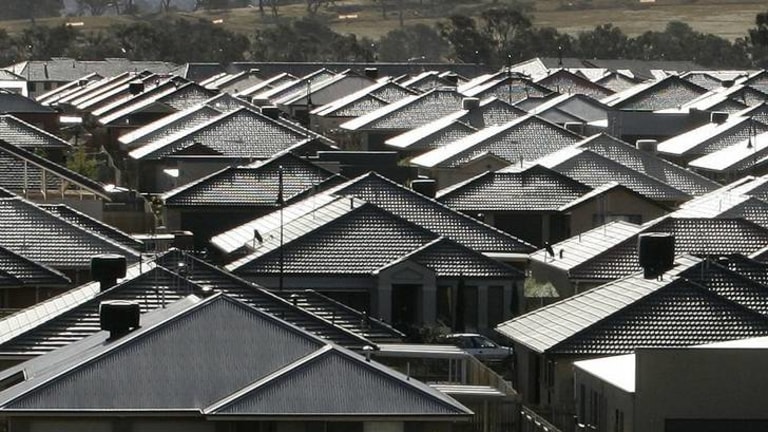 He has now named 56 sites across Canberra - 42 houses, five units and nine business addresses - since his blitz began in February. The tenants are not responsible for the debts.
ACT law allows the commissioner to publicly identify properties whose owners have fallen more than a year behind in land tax payments.
But the power was used very sparingly - only twice since self-government - until Mr Salisbury decided to use it this year to spur recalcitrant tax-dodgers into clearing their debts.
If the owners still haven't paid up a year after the declarations, the Revenue Office can apply to take over and sell the properties.
Mr Salisbury said his two earlier declarations - in February and March - "have resulted in debts being cleared on a number of properties".
His office's warning to landlords that their properties were about to be named also prompted some investors to pay up.
He said the latest sites belonged to landlords "who have not responded to ongoing efforts by the Revenue Office to recover arrears".
The average outstanding debt on each property was more than $10,000, he said.
ACT Treasurer Andrew Barr supports Mr Salisbury's campaign.
But the Liberals' economic spokesman, Brendan Smyth, said he wanted to know want prompted it.
"The question for the Treasurer is what is the total level of outstanding rates and land tax in the ACT? How many more properties are going to be named in this way?"
Mr Smyth said the name-and-shame campaign raised questions about how effective the government was at collecting tax.
The Revenue Commissioner has said previously his office is not targeting people in financial hardship, and is using the threat of a forced sale sparingly.
"The primary intention of this action is not to sell the properties but to recover the arrears where other debt-recovery actions have proven unsuccessful."
Markus Mannheim edits The Public Sector Informant and writes regularly about government.
Morning & Afternoon Newsletter
Delivered Mon–Fri.