Haylie Fleming remembers the day her leg was broken by uninsured man on a pushbike
Haylie Fleming wanted to see some Monster Trucks, but instead she ended up in the back of an ambulance.
The six-year-old was holding her father Peter's hand last May as she took the final step across Flemington Road towards Exhibition Park when she was struck by a man on a pushbike.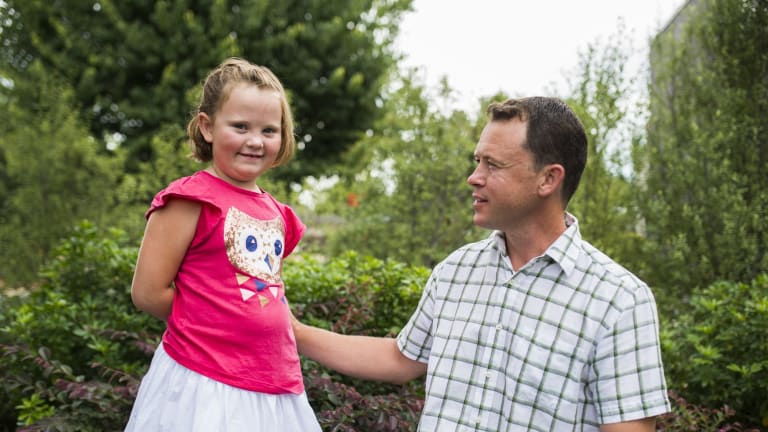 "My foot was just at the edge of the curb and he just bowled through me," she said.
Her leg and collarbone broken, Mr Fleming said his daughter was in tears for most of the day, but sympathy from the cyclist was in short supply.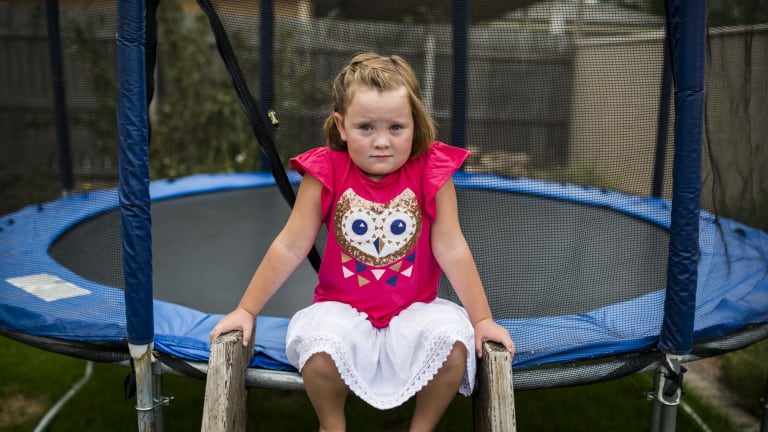 "When he ran into my daughter he stated to me and every other person who was standing there – there were plenty of witnesses –that his bike was worth $10,000, and look what we'd done to it," Mr Fleming said.
"He told police he was travelling at more than 40 kilometres per hour when he hit."
Haylie and her family never got to see the Monster Trucks.
Mr Fleming fears they may never be compensated for the costs and suffering as the cyclist has claimed to be uninsured and have little income.
He said his daughter, who had a bike herself, was still seeing a physio and experienced pain when she ran.
"If we were to include medical, hospital and everything, which we'll have to pay, it [expenses] is going to be around about the $25,000 mark at this point of time," he said.
"I think if you're using the road or any footpath/shared cycleway then you should be insured."
The Mackellar father said the ACT government needed to put in place a scheme which covered all cyclists.
He said it was reasonable to expect riders on public roads to be registered and pay fees equivalent to registering a small motorbike.
"Obviously it's great to have something in place that keeps them healthy, but we need to make sure it's in a safe fashion as well," Mr Fleming said.

Reporter at The Canberra Times
Morning & Afternoon Newsletter
Delivered Mon–Fri.