Perfect storm in property forecast
A glut of vacant office space three times the size of ASIO's new headquarters in Parkes will soon hit Canberra as an industry forecaster warns investors of a horror property scenario brewing for the ACT.
He says shifting people into ASIO and new buildings in Civic, Barton and Parkes will leave 140,000 square metres of back space to be filled.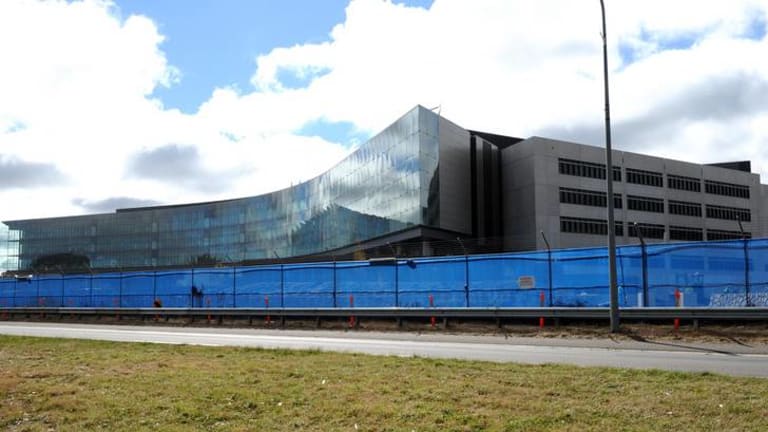 On top of all that empty space is the ''500-pound gorilla in the room'' - the likely change of government and return of toe-cutters to public service numbers.
As well, the ACT government is still finalising a huge amount of new office space for the contentious government office block project. Options include adapting some existing buildings.
BIS Shrapnel senior project manager and author of Canberra Commercial Property Prospects 2012 to 2022 Christian Schilling said staff cuts inflicted by an incoming conservative government would hit a market already reeling from the excesses of the last decade.
Adding to record levels of vacancy in and outside of Civic was the Commonwealth government's insistence on sustainable new buildings, leaving old heritage-listed ones like Anzac Park East languishing in the shadows of shiny new ASIO headquarters (Anzac Park West is tenanted by Defence).
''It's cheaper to build new ones than to refurbish,'' Mr Schilling said.
Colliers ACT chief executive Paul Powderly said when older buildings in Woden and Belconnen were redeveloped, some supply would come out of the equation, and the over-supply would be about 100,000 square metres.
In a two-tier market, every superannuation and pension fund in Australia wanted new buildings, but the market was treating harshly any building in need of refurbishment.
''Therein lies the problem. If the Commonwealth continues to want new buildings, that [second tier] sector is going to struggle.''
More forced sales, such as Penrhyn House at Woden, which sold recently for $14 million, well below its sale of $37.5 million in 2006, would continue in Canberra, but the national capital was better off than other capital city markets.
Asian, South African and European funds were buying up buildings, new and old.
''You have to change the mindset of the government to want refurbished buildings before you can refurbish them,'' Mr Powderly said.
The ACT government's economic development directorate chief David Dawes said generous transition arrangements were in place to encourage re-use of office buildings.
''The fact that office buildings are already connected to services such as sewerage and power, and have the frame and structure already built, demonstrates that conversions into affordable housing - such as the student accommodation on Marcus Clarke Street - are possible.''
BIS Shrapnel forecasts Canberra's office market will expand by another 7 per cent over the next two years, with the metropolitan vacancy rate to remain above 10 per cent for another three years.
''If that wasn't bad news already, it could potentially get worse,'' Mr Schilling said. ''There is a risk that following next year's federal elections - and current polling suggests that it is quite probable - an incoming Coalition government could embark on a purge of the Canberra public service akin to recent movements in Queensland.
''Anyone in the market would do well to run this outlook as an alternative scenario in their forward planning,'' he said.
''It's the 500-pound gorilla in the room.''
The National Capital Authority said land use flexibility allowed property owners, including the Commonwealth, to respond to market conditions.