Staff and children locked out of Artemis Early Learning Centre in Fyshwick
Parents with children at the Artemis Early Learning Centre in Fyshwick are facing a second day without childcare on Tuesday after centre staff were locked out on Monday over a lease disagreement.
About 20 families were turned away from the centre early on Monday morning after arriving to find a security guard – hired by building owner Phillip Arcidiacono – blocking access from about 8am.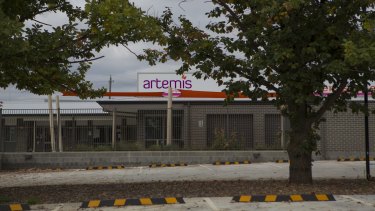 Staff and the centre's operator Emil Bulum, were also forced away from the building, which has had its locks changed.
The lease disagreement is due to be argued in court on Tuesday, according to Mr Bulum, who apologised to distressed families who had scrambled to find alternative care arrangements on Monday.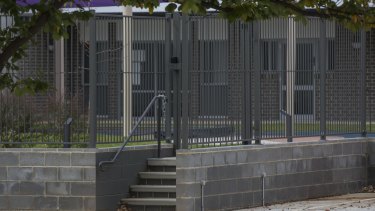 Mr Bulum, who has operated childcare centres in Canberra and Melbourne for the past decade, said it was extremely unfortunate for parents and children this morning to arrive at the childcare centre and to be turned away. Most parents had either taken their children to work with them or returned home.
The shut down was completely unexpected, he said.
He and other staff members had tried to contact as many families as possible to inform them the centre would be closed, but did not have access to their computers and family contact details which were locked inside the building.
The matter is now with lawyers and a court hearing is imminent.
Mr Bulum said the dispute had been ongoing since he took over the building in November. Until last week the centre had not had access to phone lines and the kitchen had not been finished until mid-February.
Mr Arcidiacono said the issue was now with the solicitors and he was unsure when it would be resolved.
One of the mothers who had been forced to take her child into work with her after receiving an early morning phone call alerting her of the drama said she would be heartbroken if the centre was forced to close or move.
She had moved her child from another centre and said the staff and facilities were fantastic.
But she also needed to know whether she could access care during the day and was awaiting details on whether the closure would continue beyond Tuesday.
Mr Bulum said his staff would continue to be paid and were trying to contact all families.
Artemis offers care for babies through to preschoolers and has about 40 children on its books.
Emma Macdonald is a senior reporter for The Canberra Times.