Tragedy stirs mother's plea for work safety
The mother of a young builder killed on a Canberra worksite in July will make a public plea today for the city's employers to place greater value on the lives of their workers.
Kay Catanzariti lost her son Ben on July 21 when he was hit by a 39-metre concrete pouring boom on a Kingston Foreshore construction site. He died at the scene.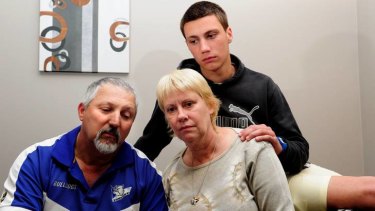 He was 21 years old.
Mrs Catanzariti, her husband Barney and son Jack travelled from their home in Griffith, NSW, to Canberra last night and the grieving mother will address hundreds of construction workers from across Canberra who intend to down tools, march through Civic and rally at the Legislative Assembly this morning.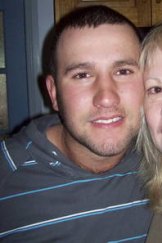 She will tell the gathering of the pain of losing her older son and throw her support behind the campaign by the Construction, Forestry, Mining and Energy Union to end the ''bloodshed'' on Canberra's sites, which has seen four lives lost since last December.
''There was a similar rally in Canberra in April and nobody listened, and now my son is dead,'' Mrs Catanzariti told The Canberra Times yesterday.
''My son's death should not have happened. This kind of tragedy should never happen in today's modern society, but it did. Please just stop and think, lives are irreplaceable, they can never be restored, buildings go up and down every day, money comes and goes.''
Mrs Catanzariti said she would be encouraging the gathered workers to continue their campaign until workplace safety laws are strengthened.
''It won't bring Ben back, but if it prevents another family feeling the pain my family feels, it will be worth it,'' she said. ''The powers that be and the lawmakers have to listen to me, have to listen to all of us.
''If we all take a stand as one, maybe those who need to will listen.''
Mrs Catanzariti also thanked the Canberrans who had helped her family through its ordeal.
''There are just no words that can express our thanks to the people of the ACT, the ambulance service, the detectives and the coroner's office and Support Link who have been so supportive,'' she said. ''I stop and think of them having to go through these situations over and over again every day.''
Today's action coincides with the closure of submissions to the ACT government inquiry into safety in the construction industry and a ceremony to start the beginning of work for a national workers' memorial.
CFMEU ACT branch secretary Dean Hall said the leaders of the three major parties contesting next month's territory election have been asked to address the rally.
''Construction workers are scared they will be next to die or be seriously injured'' Mr Hall said.
''Enough is enough, safety needs to be prioritised and improved, as there is no acceptable number of deaths. We really hope that this current inquiry results in improvements in safety in the industry and is not a bureaucratic process where the recommendations are lost in paperwork and government procedures.''