New memorial to honour Australia's international peacekeeping efforts
Hundreds gathered on Anzac Parade in Canberra on Thursday to mark 70 years of Australia's involvement in international peacekeeping.
Current and former peacekeepers were joined by their families and friends as a newly constructed Australian Peacekeeping Memorial was unveiled.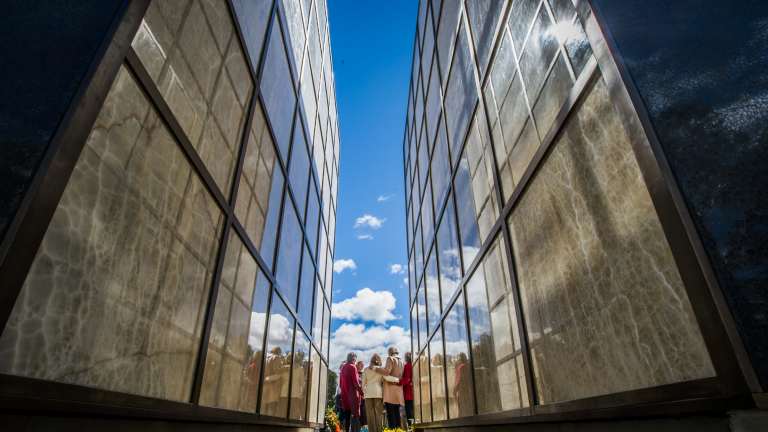 Veteran's Affairs Minister Dan Tehan said Australian peacekeepers had been serving somewhere in the world since 1947.
"Australia has made a significant contribution to worldwide peace operation, and today we recognise the peacekeepers who have served and those who continue to serve, in countries around the world," Mr Tehan said.
"The new peacekeeping memorial in Canberra commemorates the courage, sacrifice and service of Australian peacekeepers and it honours Australia's contribution to international peacekeeping missions since the first UN deployment in 1947."
The work on the memorial started a decade ago, with finishing touches to be added in the coming months.
A Royal Australian Air Force C-130J Hercules performed a flypast as part of the celebrations.
Mr Tehan said Australian peacekeepers have "put their lives on the line and, sadly, 14 have paid the ultimate price."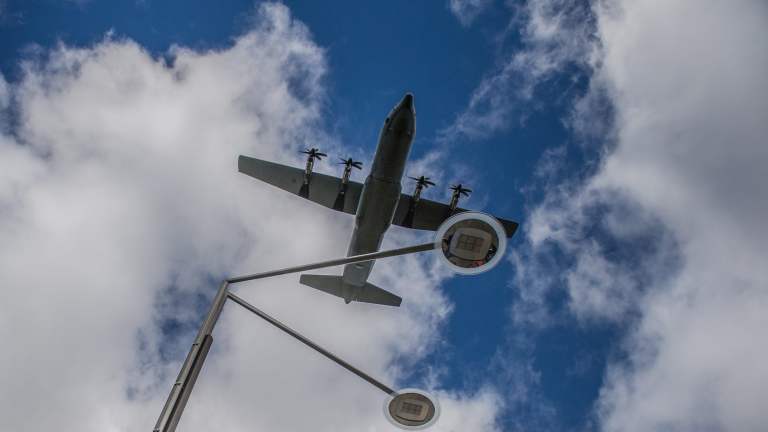 "As a nation we honour the service and sacrifice of every Australian who defends our values and freedoms and today we pay special tribute to our peacekeepers.
The national memorial recognises the 80,000 Australians – military, police and civilian – who have been involved in more than 60 international peacekeeping missions since it first began.
Peacekeeping operations have not only helped countries torn by conflict create the conditions for peace, but changed the lives of many, including Theogene Ngamije.
Private Ngamije enlisted into the Australian Army after an Australian peacekeeper handed him a biscuit and Australian flag in 1994 in a Rwanda refugee camp.
Australia first sent military observers on a United Nations Consular Commission to Indonesia in 1947, and since then has had tens of thousands of military and civilian operatives on station around the world.
In Indonesia, information from UN military observers ultimately helped the Indonesians win independence from the Dutch.
Han Nguyen reports on property for The Canberra Times. She joined the Times in 2017 after working as a breaking news reporter at The Sydney Morning Herald.