ATO assistant commissioner Tony Poulakis returns after being stood down
A high-ranking Tax Office official stood down after police swooped on an alleged $130 million fraud has resumed work as a senior executive at the agency, while another has been cleared to return.
The ATO stood down assistant commissioners Tony Poulakis and Scott Burrows after they were allegedly told to access restricted information as the agency investigated a tax evasion fraud police say involved the son of the agency's former deputy commissioner Michael Cranston.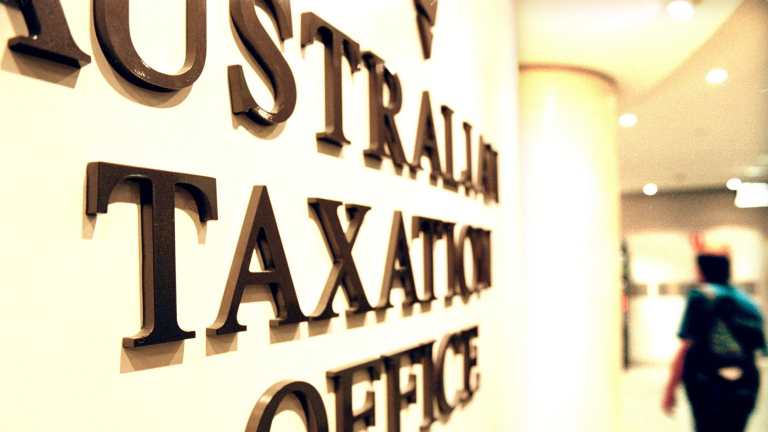 While Mr Cranston has resigned from his role inside the ATO, Mr Poulakis will remain a high-ranking public servant at the agency after it told staff on Thursday he will become its new assistant commissioner for risk assessment and intelligence in smarter data.
The Tax Office stood down Mr Poulakis and Mr Burrows in May pending an investigation of alleged code of conduct breaches following the scandal that engulfed the agency.
The ATO said investigations by former Fair Work Commissioner Barbara Deegan into Mr Poulakis' and Mr Burrows' actions had finished and an independent Tax Office delegate had imposed sanctions on the pair, who can return to work.
Prosectors have accused Mr Cranston, who was in charge of the unit monitoring private groups and high-wealth individuals, of using his position to help his son Adam while the ATO investigated the alleged tax rort.
Court documents stated Mr Cranston allegedly used information and exercised his influence "with the intention of dishonestly obtaining a benefit" for Adam, who is charged with running the fraudulent scheme.
Police allege he tried to access restricted ATO information and also directed Mr Poulakis and Mr Burrows, to do so.
However they don't believe Mr Cranston knew about the alleged fraud syndicate.
Mr Poulakis returns to the ATO after a parliamentary committee last month called on the Inspector-General of Taxation, Ali Noroozi, to conduct a review into the agency after the scandal.
The Senate Economics References Committee asked Mr Noroozi to examine "how the ATO addresses the risk of fraud and associated issues". This included looking at the "practices, procedures and structures to detect and act on fraudulent activity, with a focus on staff conduct".
Tax Commissioner Chris Jordan, who has said the ATO will conduct a separate internal review, told Senate estimates in late May Mr Cranston had made a "huge error of judgment" in talking about the matter to his son.
He also told Senate estimates that the ATO had investigated several cases of staff trying to access records they were not permitted to examine – either their own, a family member's or a celebrity's – due to potential conflicts of interest and privacy restrictions.
Members of the tax community have described the allegations against Mr Cranston as "shocking" and "disgusting", and some fear the stains may be far wider at the agency.
Doug Dingwall is a reporter for The Canberra Times covering the public service and politics.