The hardware responsible for ATO website outages revealed
The Australian Tax Office has conceded that website outages that dogged the agency in December 2016 and February 2017 were due to the failure of fibre-optic cables in its system hardware.
The hardware that failed was also supposed to provide a "resilience factor" for the website, which would prevent problems in the system from bringing down the whole website.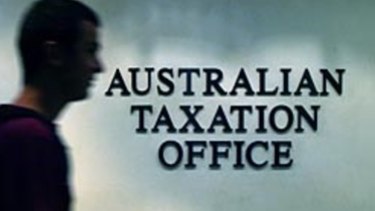 Tax Office officials fronted up to a Senate hearing on Friday morning investigating the digital delivery of government services, with failures of the ATO website in late 2016 and throughout 2017 on the agenda.
"The events of December 2016 were very much attributable to a particular piece of hardware that failed and created a pervasive impact across all of our systems," ATO chief information officer Ramez Katf told the committee. The hardware was less than a year old and from a "reputable provider," he said. The committee also heard that it was still unclear whether the problem was with the hardware itself, or how it was installed.
Mr Katf said that significant work had been done since then to ensure that similar hardware problems would not happen again.
Quizzed by Senator Rex Patrick on whether there were built-in provisions to make sure that failures within the system didn't affect the availability of the website, Mr Katf said the hardware that failed also brought down these provisions.
"We believed we had the resilience capability, the fail-over capability built into that technology. And the reality is that piece of hardware failed in that dimension, that it should have given us that capability to fail-over in essence," Mr Katf said.
The hardware was managed by contractor DXC Technology (formerly known as Hewlett Packard Enterprise), under an agreement where the company provided the hardware and ongoing service for it. Asked if the tax office imposed penalties on the company over the outages, Mr Katf said that a "commercial settlement" with the company and took on notice the amount that was the penalty paid.
Sally Whyte is a reporter for The Canberra Times covering the public service.