The midwife who breached a mother's confidentiality: lessons for public servants
Public servants must comply carefully with their confidentiality obligations, a recent case highlights.
An employee, whether in the public or private sector, has obligations of confidentiality to their employer. The extent of these obligations varies significantly, depending on the nature of the job, the employer and the information at issue. The onus of confidentiality has a multitude of sources, arising from legislation, contract and the law of equity: this combination, it has been said, "is an unhappy mixture".
Our starting point, as usual, is the federal Public Service Act. The Australian Public Service's code of conduct imposes a range of requirements with relevance to confidentiality: public servants must "behave honestly and with integrity", "act with care and diligence", "comply with any lawful and reasonable direction" and "maintain appropriate confidentiality about dealings that the employee has with any minister or minister's member of staff". Similarly, federal government staff must "at all times" comply with the APS values, one of which is that "the APS demonstrates leadership, is trustworthy and acts with integrity, in all that it does".
Beyond these legislative obligations, public servants – like ordinary employees – have duties of confidentiality arising from their employment contract. These can be express or implied. The twin implied duties of "loyalty and fidelity" and "confidence" impose requirements on employees not to misuse information gained in the course of their employment. Both duties also have alternative underpinnings in the law of equity, such that the exact shape of these confidentiality obligations is frustratingly nebulous.
This uncertainty is compounded in the public sector context because of the special nature of such employment, and a lack of judicial clarity as to whether the duties should be altered to reflect that character. As Federal Court Justice Paul Finn explained in 2003, "there is no significant Australian jurisprudence on how the duty is to be adapted to accommodate the distinctive demands of public service employment that result from the 'special position' [that] ... public servants enjoy ... This is not the place to essay the significance that ought be given to the precepts of loyalty, neutrality and impartiality which are hallmarks of a public service ... My only comment would be that to consider the duty in a setting such as the present without regard to such precepts would involve a flight from reality."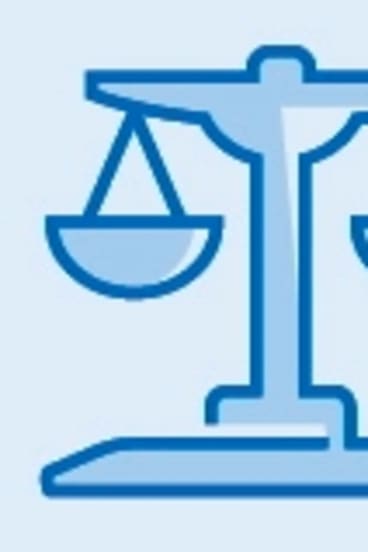 While such high-minded concepts were not at issue in the recent South Australian Industrial Relations Commission case of Kore v chief executive, Department of the Premier and Cabinet, the judgment provides an instructive example of the confidentiality obligations imposed on government employees.
In Kore, a midwife at a public Adelaide hospital, Erin Kore, sought out information about a newborn baby and then passed these details on to a personal friend, the baby's father. While the midwife knew the mother and father were no longer in a relationship, she was apparently unaware of a past history of aggressive behaviour on the father's part. The mother soon drew this breach of patient confidentiality to the hospital's attention, citing safety concerns for herself and the baby, and the midwife was suspended pending an investigation into alleged breaches of South Australia's code of Conduct equivalent.
Kore was later sacked, and brought proceedings claiming the dismissal was harsh, unjust or unreasonable. She argued there were numerous mitigating circumstances: the midwife otherwise had an exemplary record, this was a single isolated incident, she had shown contrition, cooperated and had not acted maliciously. While commission Deputy President Karen Bartel accepted many of these arguments, she ultimately denied Kore's application: "It is with some regret that I am unable to conclude that the dismissal was harsh, unjust or unreasonable."
Three of Bartel's observations are noteworthy. First, the hospital asserted that Kore had no valid reason for accessing the information from the birth register, despite the fact that reviewing the register was an ordinary part of her role. Bartel wrote: "I do not accept the respondent's view that the applicant should have skimmed past the entries for Ms H in the birth register ... This criticism is not realistic ... The issue is not that she became aware of the details, but that she disclosed them".
Moreover, Bartel emphasised that the employee's position will be a highly relevant factor. That Kore had obligations under the code of ethics for midwives in Australia and that maintaining the confidentiality of patient health information was an integral requirement of her role both weighed heavily in Bartel's decision. "The applicant's conduct," Bartel wrote in her concluding remarks, "took place in the context of professional obligations upon her, which emphasise the importance of trust and confidentiality".
Finally, consonant with Finn's comments above, Bartel stressed the importance of context in determining the gravity of a confidentiality breach. She wrote: "The nature of public sector employment carries with it obligations which do not exist in the private sector because of the public accountability requirements of government."
Yet the public service's special nature cuts both ways. Public servants may have greater duties than private sector employees, but these duties are ultimately owed to the Australian people, not a particular department or manager. The necessary consequence is that there will occasionally be situations where disclosure of confidential information is in the public interest, even if – were it to take place in the private sector – it might represent a breach of confidentiality. That was not contended in Kore for obvious reasons, but such cases have arisen previously.
The law's response to this conflict is uncertain. Finn once hinted that, in cases where the implied constitutional protection of political communication is invoked, it might not be proper for the federal government to rely on a duty of confidentiality. Elsewhere, it has been suggested that the public interest in the disclosure of "iniquity", whether criminal, civil or political wrongdoing, "will always outweigh the public interest in the preservation of private and confidential information".
A midwife sought out information about a newborn baby and then passed these details on to a personal friend, the baby's father.
APS employees should take due care to abide by their confidentiality duties, particularly given the unsettled legal position. As Kore shows, breaches can happen inadvertently and even when the individual believes themselves to be acting in good faith. However, confidentiality should not silence public servants when the public interest demands otherwise.
Judicial luminary Anthony Mason deserves the final word. As he explained in the High Court's 1980 Commonwealth v John Fairfax & Sons Ltd judgment: "It is unacceptable in our democratic society that there should be a restraint on the publication of information relating to government when the only vice of that information is that it enables the public to discuss, review and criticise government action."
John Wilson is the managing legal director at Bradley Allen Love Lawyers and an accredited specialist in industrial relations and employment law. He thanks Kieran Pender for his help with this article. john.wilson@ballawyers.com.au
Morning & Afternoon Newsletter
Delivered Mon–Fri.