Capitals shine without Opal
Write us off at your own peril. That's the message from under-rated forward Samantha Norwood as the Canberra Capitals continue to prove they are a WNBL championship contender without superstar Lauren Jackson.
The fourth-placed Capitals (5-3) have quietly worked their way into play-off calculation despite having their marquee recruit sidelined for the first eight games of the season.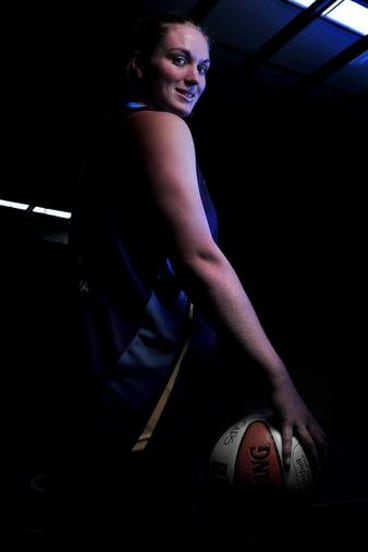 Jackson will miss Sunday's rematch with the Bendigo Spirit in Albury and club officials are uncertain when the Opals veteran will return from persistent back and hamstring injuries.
Norwood has made the most of her opportunity in Jackson's absence, playing a leading role in last weekend's 59-54 upset of the previously unbeaten Spirit.
The 22-year-old collected eight points and 11 rebounds, including five on the offensive end, as the Capitals proved they can contend with the best in the competition.
''I believe 100 per cent that we can do it,'' Norwood said of their title aspirations.
''There are a lot of people out there saying we probably wouldn't be able to do it without LJ.
''But the fact we can hold the No.4 spot without LJ says volumes for our team.
''We've got a bunch of girls who all work hard and have that same goal of winning the championship.
''After each win we get, we want to keep pushing and keep proving people wrong.''
The Capitals missed the finals last season, but the addition of Jackson - regarded as one of the best female basketballers in the world - had significantly boosted their chances to collect an eighth national championship this year.
Norwood's recruitment from the West Coast Waves came with far less fanfare, but she has proved a valuable acquisition for the Capitals.
The Perth native was prepared to bide her time on the bench behind Jackson and learn everything she could from the four-time Olympian.
However, she is using her unexpected chance to show Opals and Capitals coach Carrie Graf that she made the right call in bringing her across from the other side of the country.
''When I heard LJ had signed with the team, I thought that was awesome for me to get an opportunity just to train against her and to learn as much as I can,'' Norwood said.
''It just happened to work out that I'm getting a bit of court time, which I'm loving and I can show Graffy a bit of what I can do and try and help the team as much as I can.
''When Graffy called me up, you don't really want to turn down the Australian coach, so I just took the opportunity and ran with it.''
Morning & Afternoon Newsletter
Delivered Mon–Fri.