It's got the same rivalry, same uniforms and even the charcoaled stumps in an urn, but Australia's blind cricketers have one up on their sighted counterparts - having won their first ashes series, they have brought their urn home.
Having lost the first two blind cricket Ashes series, including a disappointing 3-0 loss at home in 2008, the Australian blind cricket team was ''over the moon'' to turn the tables on the English with a 3-0 whitewash earlier this month, winning game three with a run on the last ball.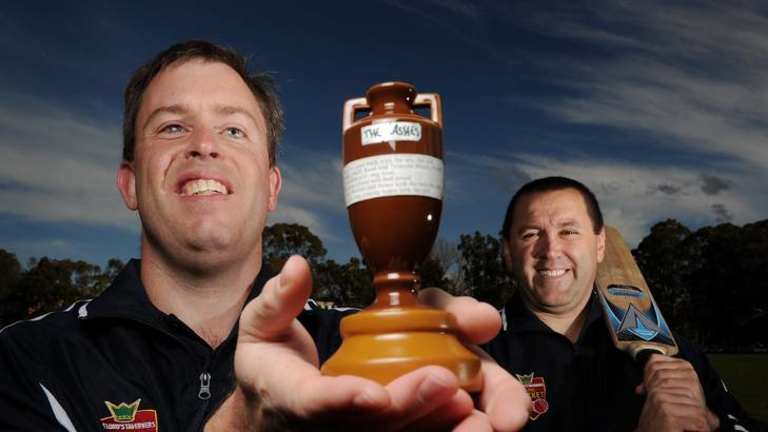 The ACT had two representatives in the side, vice-captain Cameron Roles and Nick Haydar, whose solid partnership and Haydar's half century in game one proved crucial in setting up the series win.
''It meant a lot to about five or six of us who have been there and lost it in the past, and have put so much time and effort into it,'' the 42-year-old Haydar said.
It was Roles's second Ashes series and Haydar's third, so the win was celebrated accordingly.
''We generally have a drinking curfew while on tour, but this was special circumstances where we were allowed to go out and enjoy ourselves,'' Haydar said.
Both Haydar and Roles have young children, and while Roles says ''never say never'', it was absolutely the last Ashes series for Haydar. Both plan to play in the blind cricket Twenty20 World Cup in Bangalore later this year.
Blind cricketers have varying levels of visual impairment, with ball bearings used inside the ball to assist players to locate it.