He's forgotten how long his run-up should be and has spent more time at the pool than in the nets, but Mark Higgs is ready to make a comeback.
Just a month after beginning his first-grade retirement, the ACT Comets coach will dust off his pads and return to the field for Queanbeyan on Saturday.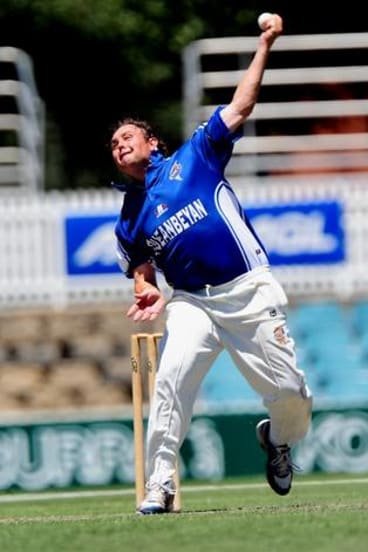 What started as a fill-in appearance last weekend has resulted in the star deciding to help rebuild the Bluebags into a Cricket ACT premiership force.
He tried to fight the urge to play. But after spending 20 years playing first grade, he could not resist the temptation of making a cameo with the club he helped to transform into a competition powerhouse.
Higgs, 36, was a welcome sight for Queanbeyan in its SCG Cup match against Eastlake last Sunday. That match was supposed to be a one-off, but now the all-rounder will make a two-day comeback against Weston Creek at Freebody Oval.
''Once we started hitting balls with the Comets boys at training, I noticed that I would miss playing,'' Higgs said. ''But on the weekends I've been caught up taking my little fella for swimming lessons so that takes your mind away from it.
''Then you come back to training, see the bat and ball and you want to go again. It's a hard thing when you've been playing first grade for 20-odd years … I've only had a hit against the bowling machine and it almost broke my toe.''
Higgs led Queanbeyan through one of its most dominant eras. Last season it won the Cricket ACT Twenty20, the one-day and two-day competitions and the SCG Cup.
But it lost most of its stars in the off-season due to retirements and players joining rival clubs.
His return could not come at a better time for the defending champion. It suffered a horror outright defeat at the hands of Tuggeranong last Saturday, bowled out for just 77 in its second innings.
Higgs will add starch to the Bluebags' batting line-up and to the bowling attack. That's if he can remember how long his bowling run-up is supposed to be.
Chris Dutton is a sports reporter at The Canberra Times.
Morning & Afternoon Newsletter
Delivered Mon–Fri.