Caroline Buchanan knows one poorly-timed nudge can to ruin her gold-medal dream.
But almost four years after Canberra's BMX queen was reduced to tears on the track in London, Buchanan says she's mentally stronger and accepts the ruthless nature of her sport as she targets Olympic Games redemption.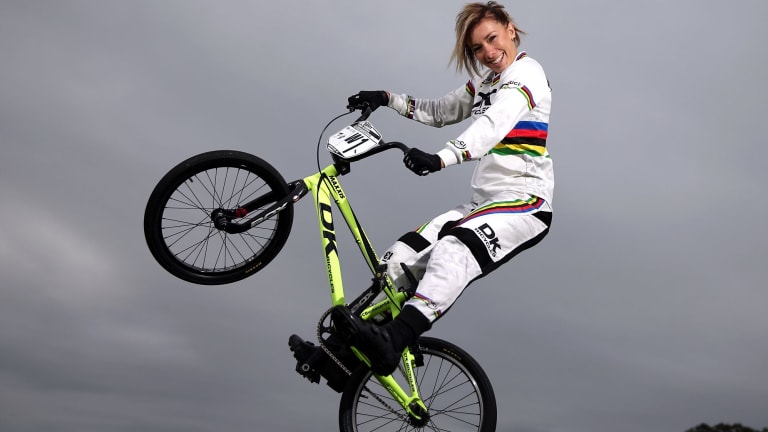 Buchanan took another step in her journey to winning the Olympic medal she desperately craves when she was part of an Australian Olympic Committee session for athletes in Sydney last week.
The AOC released its projections to win 37 medals at the Rio Games – including 13 gold – and installing Buchanan as a potential silver medallist in the haul.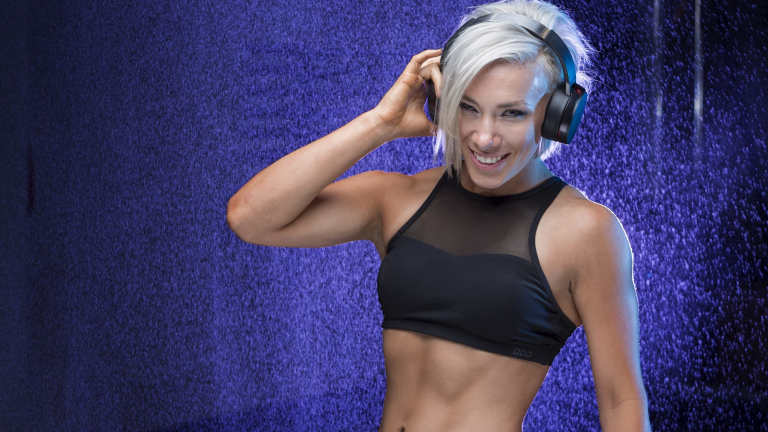 The 25-year-old doesn't feel the weight of expectation on her shoulders despite being a multiple world champion and and World Cup winner.
Instead, she hopes a more mature approach will help her turn London heartbreak into Rio jubilation.
"I've grown hugely since London, as an athlete and a person," Buchanan said.
"I've won more, I've been on more podiums and raced all the time overseas so an Olympics isn't so new.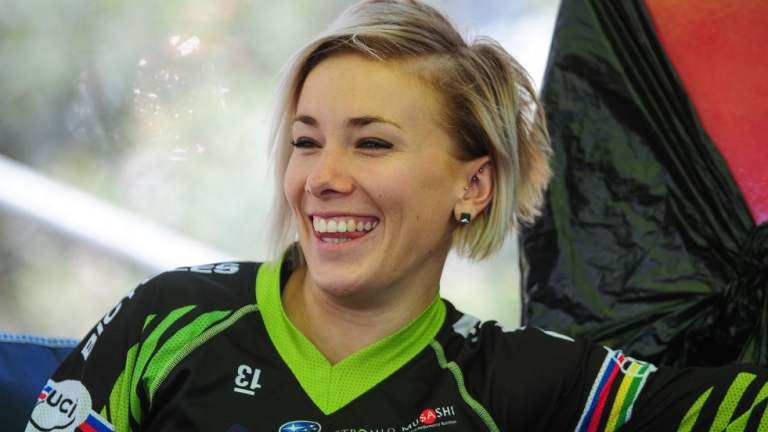 "I don't view it as pressure. Everyone wants you to do well so you have to know the support and expectation is coming. I'm prepared for that.
"I'd love to turn that silver medal projection into gold, but BMX is hard to bet on. I never think there's one gold medal favourite, there's always a handful that can win it.
"Just look what happened to [winter Olympic gold medallist] Stephen Bradbury ... anything can happen in BMX. There's no perfect score, one nudge can knock you off. That's what you have to deal with."
AOC officials detailed everything from safety to social media dangers and the shape and size of the rooms athletes will be staying in when they arrive in Rio next year.
Buchanan got a first-hand look at what Rio is like a test event in October.
She also got an unwanted look at the dark side of Brazil when hotel staff stole her credit card details and scammed her account when she was on a flight back to the United States.
Officials have warned Australia's athletes to be on notice and each competitor will have access to a safe in their room.
"I didn't use the safe [when in Rio for the test event], but I hold no grudges or anything," Buchanan said.
"There wasn't an Olympic vibe when we were there earlier this year, the Olympics are eight months away. South American fans love BMX ... I think as a crowd, it's going to have even more atmosphere than London."
Buchanan is back in Canberra for a Christmas holiday and will stay in the capital as she ramps up her training in the coming weeks.
There are three World Cup events to test the Rio BMX track next year as well as the Oceania titles and Australian championships.
Buchanan will race in at least seven major events as she aims to secure places for Australia at the Games and find her form to chase her gold medal aspirations.
The memory of her London performance - where she qualified fastest for the final but finished fifth in the gold-medal race - still burns in the background.
But Buchanan has moved on and is focused on making amends when she gets another shot.
That means feeling a part of the Olympic movement after BMX critics hit out at the sport when it joined the Games program in 2012.
Commentator Phil Liggett said four years ago that adding BMX and mountain biking to the Olympics had been done at the detriment of track cycling.
Buchanan has since joined the AIS program and has become a key figure in Australia's medal projections.
The AOC predicts Canberrans Kim Crow (rowing), Glenn Turner and Andrew Charter (hockey) will win gold, while AIS race walker Jared Tallent, Buchanan, Michael Mathews (road race cycling) and Sharni Williams (rugby sevens) will claim silver.
"The Olympic sessions have ignited the fire again. The AOC stressed to all the athletes that no one athlete is bigger than the Australian team or the sport," Buchanan said.
"We all put on green and gold, we are all Team Australia. That's super powerful stuff to me, we all have the common goal of an Olympic dream.
"We know what to expect, now it's just about doing the training and doing the work."
Chris Dutton is the sports editor at The Canberra Times.