BMX star Caroline Buchanan is adamant her globetrotting and award-winning journey will ensure she's better equipped to handle intense pressure as she aims for Olympic Games gold.
And after 34 races, 71 flights, 365 hours on planes, crossing international borders 23 times, three world championships and the highest honour in Australian cycling, Buchanan says she's ready to narrow her focus to BMX.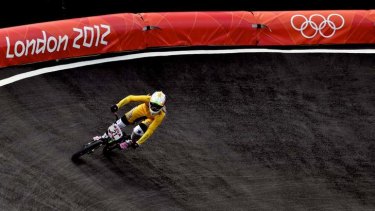 The 23-year-old winner of Cycling Australia's highest prize - the Sir Hubert Opperman trophy for cyclist of the year - says she owes all of her success to her heartbreaking loss at the London Olympics.
Buchanan lost the gold-medal race at her debut Olympics and was left in tears when she crossed the line fifth, despite being the fastest qualifier. But the Canberran has rebounded in the best possible way, claiming two world championships and becoming the youngest winner of Cycling Australia's athlete of the year.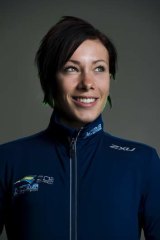 ''I'll probably have grey hairs when this year finishes,'' she said. ''I didn't think I'd be able to top that Olympic year until it was time for Rio. I've completely topped that in terms of memories, results and experiences. I owe it all to losing that medal race in London last year.
''All the changes have worked for me this year. I always over-commit and say yes. It took its toll because I burnt the candle at both ends.
''But it's been rewarding and I'll be using this experience to help me in the future.''
Buchanan has one race left on her calendar before ending the most gruelling year of her career.
It took her to three world championships in three countries over 56 days and three disciplines. She ended with world titles in the BMX and four-cross events, and is reaping the rewards of hard work.
With Rio 2016 selection to start next year, Buchanan will be cutting back on her racing schedule to be at her peak.
''I'll have a meeting with my coach this week about the calendar for next year,'' Buchanan said.
''I don't want to over-commit myself like I did this year. The Olympic selection starts in March, there's World Cup, world championship and some national rounds here and in the United States.
''I might only do one mountain bike event … there's still a lot of travel. I've ticked this challenge off so I'll move on to something else next year.''
Buchanan will stay in Canberra this week before flying to the US for the last race of her season.
Her successful year could hit more highs when the Australian Institute of Sport hosts its awards night on Thursday. She is a finalist in athlete of the year alongside swimmers Matt Cowdrey and Cate Campbell, track star Evan O'Hanlon, rower Kim Crow and snowboarder Alex Pullin.
The Australian Sports Commission is pushing for corporate backers to link with the country's best female athletes to help them continue dominating their sports.
Buchanan hopes female success will start to deliver financial help.
''It is an expensive investment and I do get a lot of help from the AIS and Cycling Australia; they allow me to do what I do and love,'' she said. ''I would do what I've done this year in a heartbeat, but it's not on my calendar for next year.''
Chris Dutton is the sports editor at The Canberra Times.