Every lap Richard Eliason swims is aimed at extinguishing the sins of the infamous Spanish basketball team.
A 12-year ban on intellectually disabled (ID) athletes in the wake of the Spanish scandal has been lifted, allowing the Canberra swimmer to live his dream and chase gold at the London Paralympic Games.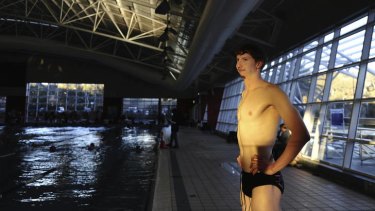 ID athletes have been unable to compete at the Paralympics since 10 members of the gold medal-winning Spanish basketball team were found to have no mental handicap. A ban that cost Eliason a chance of competing at the 2004 and 2008 Games.
The 24-year-old is eager to make up for lost time after at one stage wondering if ID athletes would ever be reinstated.
''It was a bit of a bummer when the Spanish stuff happened,'' he said.
''My aim was to keep going and hope you can get back in.''
ID athletes will compete in athletics, swimming and table tennis.
More stringent tests have been put in place as a result of the greatest cheating scandal in Paralympic Games history, which was exposed by an undercover journalist who had infiltrated the Spanish men's basketball team two years before the Games.
Eliason heads to England as a genuine gold medal chance.
He has posted the fastest time in the world this year in the S14 classification for the men's 100 metres butterfly of 1:10.08s, and will also contest the 100m backstroke and 100m freestyle.
Just getting on the Australian team was an achievement in itself, after a motorbike accident threatened to derail his selection chances.
Eliason broke his spine in five places in a road accident in December last year.
He was unable to exert any power from his shoulders for two months, limiting his preparation for the national selection trials in March in Adelaide.
Despite having just eight weeks of training under his belt, Eliason did enough to book his spot on the plane to London.
He's spent the past four months in hard training at the Canberra International Sport and Aquatic Centre under the watchful eye of coach Cameron Gledhill.
A former All-American high school and US college swimmer, Gledhill has promised Eliason's best is yet to come.
''He's the fastest in the world this year, but he can go a lot quicker than that,'' Gledhill said.
''His motivation's really good and he's ticked every box along the way.
''The strength he got out of using only his legs for a couple of months after the accident has toughened him up.''
As for the bike, well, that was a write-off. Eliason has been told by the national coaches to take the bus until the Games are over.
It's an edict he's more than happy to abide by if it means achieving his gold-medal dream.
''I plan on getting another bike after London, not before,'' Eliason said.