Ice hockey: Canberra team vital for sport's future, IHA executive says
Having a Canberra team in the Australian Ice Hockey League is crucial to the development of the sport, Ice Hockey Australia vice-president Andy McDowell says.
The AIHL was expected to make an announcement on Tuesday on the proposition of a Canberra team re-entering the competition. Last week, the Canberra Knights withdrew from the AIHL.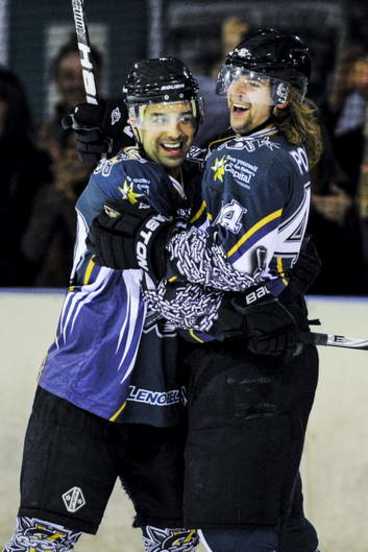 A group led by players held a tele-conference with AIHL officials late on Monday night to discuss their proposal. But after leaving the conference, the Knights took to social media to announce "there is no decision as of yet, the league needs to go through all of their due diligence etc..."
A decision is now expected to be made later in the week.
The AIHL has eight teams: two from Sydney and Melbourne, and one each from Canberra, Newcastle, Adelaide and Perth.
It previously had sides at the Gold Coast and the Central Coast before both teams folded.
There are about 5000 registered ice-hockey players in Australia at all levels. The men's national team is ranked 32nd in the world.
McDowell said it would be disappointing if Canberra left the AIHL as it would further hamper promising juniors from being exposed to the national league.
''At Ice Hockey Australia we are all about junior development. That's our key role,'' he said. ''We're thrilled to see the passion at the moment and we want nothing more than it to get up and for them to compete.
''The AIHL is an important avenue for kids to get involved and to help them take up the sport against lots of competition from other sports.''
The three main factors for the players were to show they are financially viable, have a competitive team and an agreement with a suitable ice rink.
As of Tuesday morning, the Canberra team had more than $26,500 in donations, plus a $29,000 national sporting teams grant from the ACT government.
They could also expect to keep half the gate takings from their 14 regular season home games at the Phillip swimming and ice-skating centre after reaching an agreement with venue manager and Knights licence holder, John Raut.
It is understood it would cost more than $100,000 a year to run a team in the AIHL.
The Canberra team has also been allowed an increase from four imports to six after it was approved by rivals and the AIHL to make it more competitive.
The Knights have struggled in recent seasons and last year regularly lost games by double-digit margins. However, McDowell said it would be harsh to use last season as a true guide given the unfortunate injuries that Knights suffered.
''I don't see that as a systematic problem because they had a bad start to the season,'' he said.
''They had bad luck last year, not just were they losing, which can be rectified and null and void immediately.''
Lee Gaskin is a sports reporter at The Canberra Times.