Better access to affordable housing and more opportunities for employment are among the biggest issues for young people in Australia, a new report has found.
The report, released this week by peak body Youth Action, revealed education was also a key priority, along with fairness and equality across a range of issues.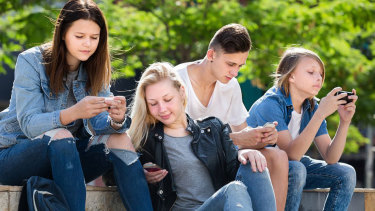 In the first report of its kind for the organisation, the peak body surveyed 500 young people from the ACT and NSW.
Youth Action chief executive Katie Acheson said the report also found young people were disappointed with the federal government's failure to listen to youth issues.
"What the report shows is that young people are very altruistic and are concerned about massive issues of inequality in Australia, that not only affect them, but the wider community as well," Ms Acheson said.
"There's also a sense of optimism for the ability to be part of a wider change. They're disappointed in politicians, yet there's a hope for the wider community."
At the top of the list of issues was housing inequality, with home ownership rates for people under 35 decreasing, with responders feeling they are priced out of the market.
Many of those surveyed linked the cost of a home or rent to the ability to live a happy life.
"Everyone should have a place to call home," one responder said.
"Access to affordable housing is unobtainable for most young people. We will have an entire generation of renters or homeless people."
Others said moving further away from major cities in order to afford housing was not seen as a solution due to the cost of transport and the distance from places of work or education.
"Housing in Australia is broken, there needs to be more supply released into the market," one teenager said.
Having stable work was also among the major concerns outlined in the report, with young people facing high levels of unemployment or underemployment.
To many, there was a link between not having a job and being excluded from the lifestyle available to people who were employed.
"These are issues that directly affect young people right now, and we are seeing inequality tangibly," Ms Acheson said.
"We've seen a reduction in entry-level jobs, and with the changing nature of work, they're aware of what it all means for their future."
The study comes off the back of the most recent HILDA report, which showed underemployment is most prevalent for people under 24, with more than 8 per cent of 18- to 64-year-olds seeking more hours.
Those surveyed as part of the Youth Action report also said a lack of fairness and equity is denying them from obtaining further education, many calling education a basic human right.
"Barriers to education, particularly financial barriers, foster inequality in all areas of life," one responder said.
"The rising cost of university degrees only serves to disenfranchise already disadvantaged young people seeking quality education," another said.
Ms Acheson said fairness and equality were common themes throughout the report.
"Young people are very politically engaged," she said.
"Older people tend to be more cynical and critical about things, but young people hope that the future can change."
Andrew Brown is a journalist at the Sunday Canberra Times. Andrew has worked at the Canberra Times since 2016.