It's official - Tuggeranong's Caroline Buchanan has this morning been named as one of five world class cyclists, to represent Australia in the BMX at the 2012 London Olympics.
Buchanan will star in a team of BMX cyclists including men's world number one Sam Willoughby.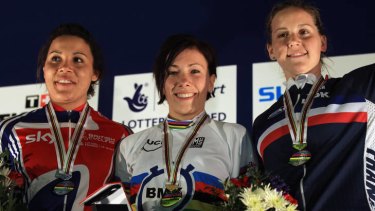 Australia are the top-ranked nation among both the men's and women's BMX teams.
As the world's second ranked female, Buchanan's place in the team was never in doubt.
But she's itching to show what she's made of.
Although Buchanan won the non-Olympic time trial at the world titles, she was knocked out in the semi-finals of the main event.
"It was quite hard to finish on a not so good note by missing the finals at worlds, but that has definitely made me hungrier," she said. "I'm not content with where I'm at and I can't wait for London."
London 2012 will be Buchanan's first shot at Olympic glory.
The BMX team consists of Caroline Buchanan, Sam Willoughby, Brian Kirkham, Lauren Reynolds and Khalen Young.