High-tech bunker to guard govt data
A multimillion-dollar bunker designed to keep online hackers away from government data is being built in Canberra.
Macquarie Telecom, an Australian company providing managed hosting services, is building Intellicentre 4, a high-security bunker in Canberra Airport's business district. From there the company will operate and configure an internet gateway for a number of government agencies, guarding them against online threats.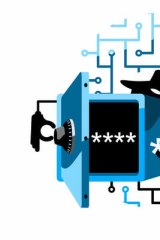 Macquarie Telecom federal government and security group executive Glen Noble said the move fell under the government's Internet Gateway Reduction Program, which aims to fend off cyber security threats by reducing the number of government internet gateways from 124 to eight.
Mr Noble said Macquarie Telecom won the first lead agency gateway tender under the program, which prompted it to invest in the $14 million building.
Engineers working in the bunker and other staff based in Sydney will try to combat viruses, malware, internet hackers and distributed denial of service attacks.
''It attempts to identify and block all the different threat factors, and it's not a stagnant thing, it keeps evolving, it's quite a dynamic thing,'' Mr Noble said.
The gateway will be staffed around the clock, and Mr Noble said the company would employ 16 new staff as part of the project, which is due to open by mid-2013.
The bunker will be monitored by security cameras, and workers will need to enter the building by passing through security gates and double security doors using a swipe card. The windows will be made from bullet-proof glass.
''Physical security is just as important as online security, as you can appreciate … we're spending quite a bit on facility security,'' Mr Noble said.
He said the Department of Agriculture, Fisheries and Forestry was the nominated leading agency for the gateway, but several others would make use of it. ''Everyone's getting their mission-critical apps, whether it's a transactional website or an information website or sharing information. Everything's heading down the web path.''