How a liver transplant saved Libby's life
On the surface, Libby Mutimer looks like any other bubbly 28-year-old.
The Spence woman is planning to start a family with her husband of three years, Scott, and is looking forward to spending the festive season with her loved ones.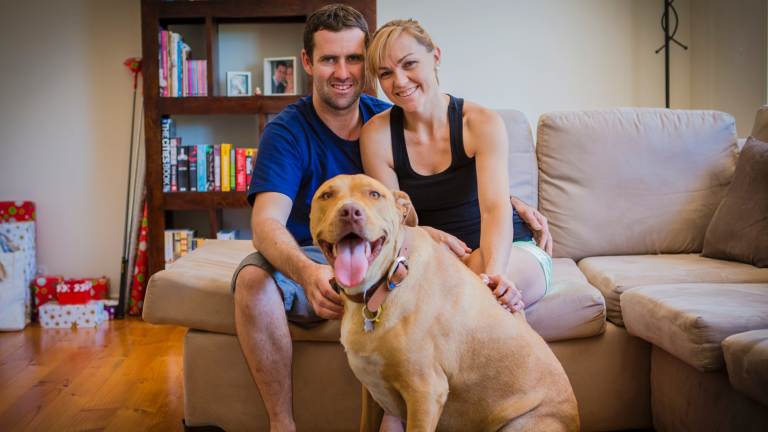 But Ms Mutimer's life may have taken a tragic turn if it had not been for the ultimate gift from a stranger.
The 28-year-old was born with a rare liver disease called biliary atresia and her only hope of survival was a liver transplant.
"I was a bit jaundice when I was born but I was sent home and everything was fine, but in the first year, my mum had noticed some things like I wasn't growing properly and other symptoms that were going on," Ms Mutimer said.
"I was about one when I was diagnosed. Biliary atresia is basically where the bile ducts become blocked and there's a build up of bile in the liver that damages it.
"I had a Kasai procedure which is an attempt to correct that by draining the bile ducts and getting them to flow properly so the bile flows into the intestines better."
Ms Mutimer had two Kasai procedures but both were unsuccessful and she was put on a waiting list for a donor liver.
Fortunately she received the liver she so desperately needed through an organ donor, with the gift of life arriving on her mother's birthday.
Ms Mutimer said although she does not know anything about her donor or the donor's family, she is forever grateful for the second chance at life their gift gave her.
"Without them, I wouldn't be here. It's really humbling to think about," she said.
Ms Mutimer said since her liver transplant, she had lived a very normal life.
"It has always been something that has made me a bit special as I was growing up. [But] I live my life like anybody else would - there's nothing I can't do, I play sport, you wouldn't know by looking at me and I kind of like that in a way," she said.
"I do feel special sometimes because it means I can do things like this and hopefully help other people with their journey through it."
Ms Mutimer has decided to share her story to encourage others to consider registering to become organ donors.
In the ACT, there have been 10 deceased organ donors this year and 30 transplant recipients. According to transplant waiting list data, the highest need is for kidneys followed by livers.
On average there are 217 liver transplants in Australia each year.
Ms Mutimer said people should discuss their organ donation wishes with their loved ones.
"You need to talk to your loved ones to make sure they understand your wishes and what you want because that's what it comes down to in the end," she said.
"If people don't make that decision and don't have that discussion and don't make their wishes apparent to their family, people like me wouldn't be here."
"It just means it provides people who need it with that second chance and it's just the greatest thing you can do for somebody else."
For more information about organ donation, visit: donatelife.gov.au.
Natasha Boddy is a reporter at The Canberra Times.