Life thrives in sea squirt slow lane
SLOW and steady may win more than just the race in terms of sperm and evolution - it may be a key factor in survival of a species.
Research by Angela Crean from the Evolution and Ecology Research Centre at the University of NSW has found sea squirt sperm that took longer to fertilise an egg had a greater chance of survival. Eggs penetrated within minutes by speedy sperm tended to be either non-viable, or produced larvae that died young. The strongest, fittest, longest-lived sea squirts were those fertilised by sperm that swam for about an hour before reaching the egg.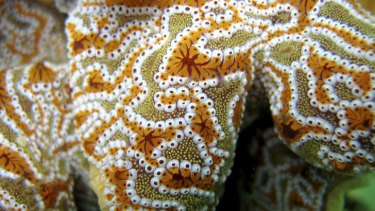 And while there is no direct correlation between chordates and vertebrates, Dr Crean said there could be applications for her findings in humans.
''In human-assisted reproduction there are a lot of early embryonic deaths, and differences in sperm characteristics could be one factor influencing that,'' she said.
''This finding has the potential to change the way we view and study inheritance.
''It is unknown how widespread this phenomenon is, but, given the obvious implications for IVF technologies, it will be exciting to test if sperm and offspring quality are linked in other species.''
And increasingly, fertility specialists are coming to the same conclusion.
Associate professor of the Australian National University Medical School Stephen Robson said sperm viability was usually judged on the ''best movement'' rather than speed.
''There is human data that shows the sperm that first gets to the egg isn't always the best,'' he said. ''If it swims so fast, it depletes its metabolic reserves, it doesn't fertilise very well at all.''
He said fast sperm only had the advantage when multiple partners were competing for the same egg.
''Some of the slower sperm that live in the glands and have access to nutrients have a better chance to fertilise. There has been some thought about that for humans as well.''