One of Canberra's greatest mysteries is why the performance of our public hospital system appears to be inversely proportional to the amount of funding it receives.
Despite the fact the ACT government has almost tripled its spending on public hospitals since 2006-7, two in every five patients who present at local emergency departments still aren't being seen on time.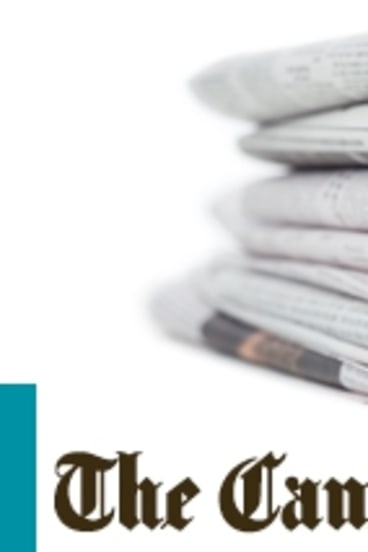 This is little better than in 2002 when this newspaper reported that because of "significant delays" at the Canberra Hospital's emergency department and bed shortages patients were being told to seek treatment elsewhere.
The limited range of alternatives then available included GPs, Calvary for those with private health cover or ringing Healthfirst, the medical advisory service.
Things aren't that much better 16 years later.
The new figures, released as part of the latest Productivity Commission report on Government Services, reveal that while non salary hospital costs have gone up 50 per cent, the number of patients being seen has only gone up by seven per cent.
Given other jurisdictions are apparently able to achieve better results for equivalent or lower per capita spending it is fair to conclude we must be doing something wrong.
It just isn't good enough for the Health Minister, Meegan Fitzharris, to come out with platitudes such as "we're heading in the right direction". We obviously aren't.
Wouldn't it be wonderful if the minister simply said this result was not acceptable, that public funds were obviously being misspent and that she and the Barr Government were committed to achieving a measurable improvement in services within a specified time frame.
Once the tax payers collectively picked themselves up off the floor they might even applaud her for such candour.
While the minister is right when she says that because Canberra's hospitals provide regional services for much of south western NSW health spending is "skewed", that is not an open and shut defence.
The ACT, like all jurisdictions which provide cross border medical services to residents of other states and territories, receives compensatory funding.
This is disbursed in accordance with clearly delineated guidelines by the Administrator of the National Health Funding Pool.
NSW residents using ACT hospitals are not getting some sort of free ride at the expense of Canberra taxpayers.
If the presence of a high number of cross border patients in the ACT Health system is tainting our emergency department performance figures then the obvious answer would appear to be to change the metric to ensure it matches the reality. Although, as Liberals spokeswoman Vicki Dunne points out, it's difficult to really know the true state of affairs given the ACT health system's patchy record on data management.
As it stands, the ACT government's best defence of the sub par performance of the health system, identified by the Productivity Commissioner, rests on its well documented inability to collect and analyse meaningful statistics.
That's not much of an excuse.
Morning & Afternoon Newsletter
Delivered Mon–Fri.