Snow for Canberra, severe weather warning in place
Damaging winds and blizzard conditions are forecast for the ACT and region, while snow will likely be down to 800 metres on Sunday morning.
As snow continued to fall at ski resorts on Saturday, a Bureau of Meteorology spokesman said Canberrans could expect to see snow on the Brindabellas.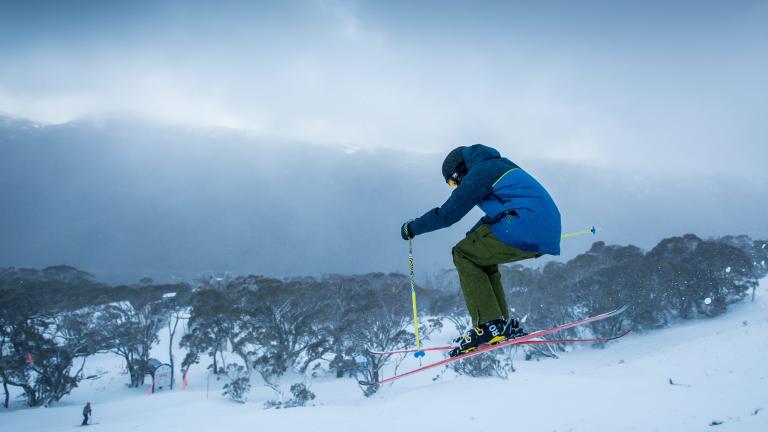 "It's not out of the question to get a little dusting of snow around the suburbs," he said.
Corin Forest spokesman Andrew Snell said the resort received 5cm of fresh snow overnight and hoped more would come later in the day.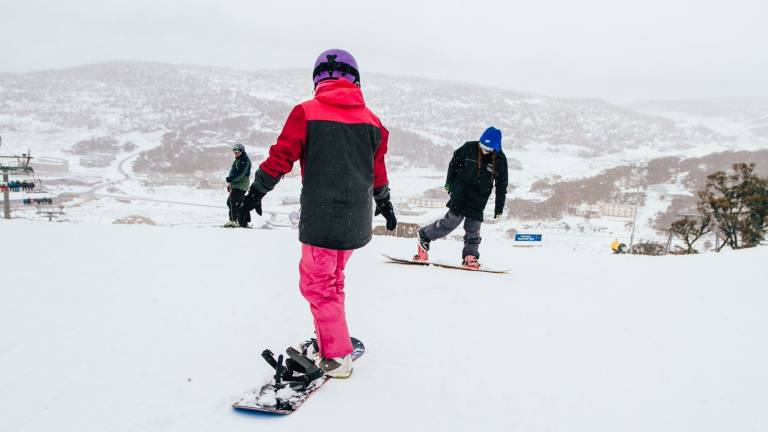 "At the moment we've got a steady flow of people coming up to see the snow although the road is only open to those with chains or four-wheel drive vehicles," he said.
"Our snow play sessions are sold out today and we're expecting a good 1000 or so people up here."
A severe weather warning was issued by the Bureau on Saturday afternoon warning alpine-goers and Canberra residents of gusts of wind up to 125km/h.
While southern suburbs experienced a smattering of hail amid heavy rainfall on Saturday afternoon, the Bureau predicts the worst is yet to come.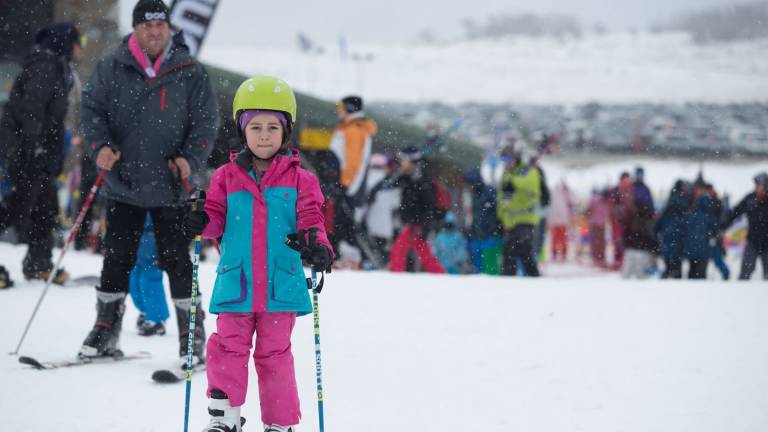 A strong cold front is forecast, bringing very cold, vigorous westerly winds on Sunday.
A maximum temperature of seven degrees was expected, but the wind chill has been tipped to make it feel like minus five outside.
A Bureau spokesman said snow was likely to have fallen down to 800m around Canberra although it may not have settled on the ground.
"We haven't had too many reports of snow from around Canberra although there was one report of snowfall from Black Mountain," he said.
"There is still snow falling in some parts but it has eased off in the last couple of hours. Certainly we are expecting further falls today continuing tonight and through Monday."
The spokesman said Perisher was likely to have received close to 25cm of snowfall in the last 24 hours.
Wind gusts could reach up to 125km/h in alpine regions, while the ACT could experience gusts of around 65km/h with peak gusts of up to 90km/h.
A spokesman for the ACT State Emergency Service said volunteers were on a heightened state of alert.
"If we do actually get snow in the urban areas, that will potentially build up on people's roofs and gutters, and when it melts could cause leaks and so forth."
"The main concern for the ACT SES, based on the weather information from the bureau, is very strong winds in the urban area of Canberra."
He said the SES is advising Canberra residents to move vehicles undercover or away from trees and keep clear of fallen power lines.
"We encourage everyone to make sure they secure any loose items on their property to reduce the likelihood of them becoming projectiles if the winds are strong enough," he said.
A Thredbo spokeswoman said the resort had recorded 15cm of fresh snow overnight with 70 centimetres expected before the snowstorm ended.
"It's all been accumulating over the last 24 hours although we've had about 25cm since the storm hit on Friday so everything is looking stunning and beautiful," she said.
"There's more snow on the way tonight then again on Monday and Friday, so it's setting us up nicely for the rest of the season."
Snowfall has closed Bendora Dam Road and Mount Franklin Road at Bulls Head with Brindabella and Boboyan Roads restricted to four-wheel drive vehicles.
Natural snow depth, last measured at Spencers Creek (1830m) on July 9, was 4.5 centimetres. At the same time last year, natural snow depth was recorded as more than 125 centimetres. The natural snow depth is not indicative of snowmaking or grooming.
A Perisher resort video, published on Friday, also showed skiers enjoying the snowfall.
For emergency help in storms, phone the SES on 132 500.
- with Henry Belot
Kimberley Le Lievre is the Editor of The Sunday Canberra Times