Women's winning ride for Amy
As you may detect from this photo, there was a slight hint of delighted incredulity from these Canberra women as they took to the podium of last weekend's Amy's Grand Fondo in Victoria.
The riders from Team Pill took out the women's team event in the 110km race up and down the Great Ocean Road.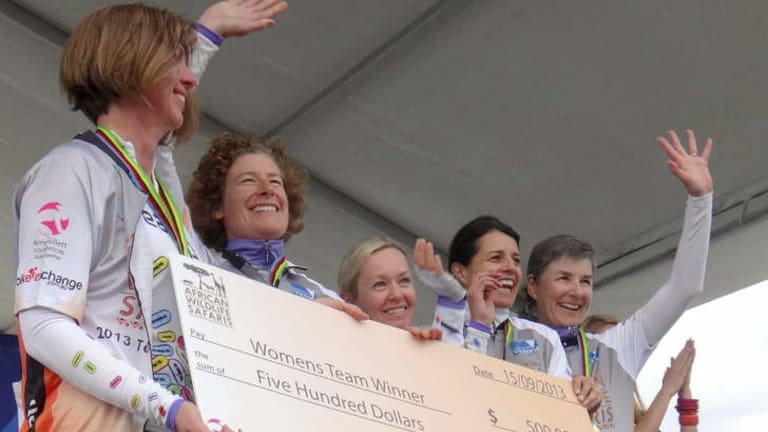 About 4000 riders participated in the ride – which means "great endurance" in Italian – staged by the Amy Gillett Foundation to help promote safe riding on the roads.
One of the riders, Canberra academic Rosemary Korda, said the five of them had the fastest aggregate time for any female team in the race. It kind of amazed them as they have an average age of 53 and don't consider themselves elite athletes.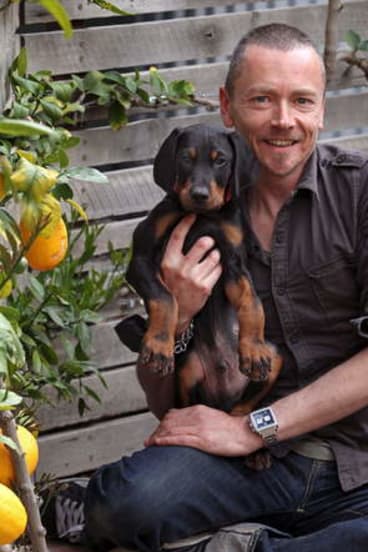 "We were very, very surprised – and delighted – to win the event, particularly as this year we were missing our strongest women riders, with the exception of Fiona Fenton, who also came second in her age group," Korda told us.
"All we can think is that there were no other women's teams registered! As Judith Dahl Taylor said, between the five of us we have 17 children, two grandchildren an almost 60 year-old – not mentioning any names. What a hoot!"
Eighteen Team Pill riders participated in the ride from Lorne to Lorne, 10 women and eight men.
For the record, the five women's times over the 110km were: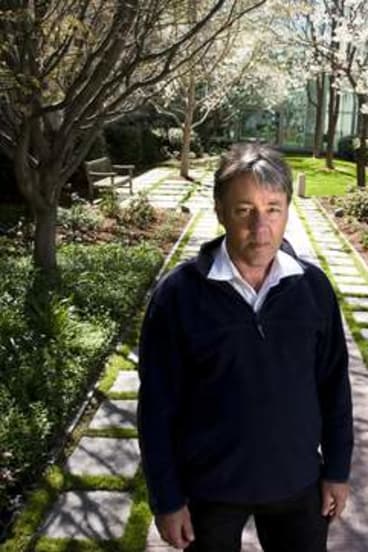 Fiona Fenton 4:27:38.6
Rosemary Korda 5:07:00.1
Michelle Mulhall 5:07:02.0
Kate Montgomery 5:22:12.8
Judith Dahl Taylor 5:23:42.0
Other women Team Pill riders were Jane Scroope, Karen Fogarty, Catherine Campbell, Susan Sullivan and Kerry O'Neill.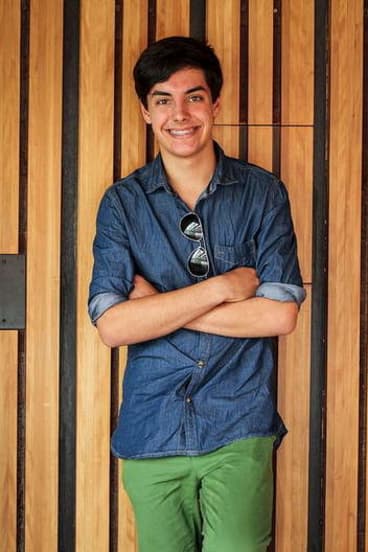 Well done ladies.
Simon's call to just keep it simple
Simon Bryant, of The Cook and The Chef fame, reckons chefs are a little "overexposed".
He suggests there should be less glorification of cooking and more focus on the source and treatment of the produce - the important stuff.
"We're just tradies, mate, we're like plumbers. All you need is great ingredients," he told us.
And the former motor mechanic should know.
Bryant is in Canberra this weekend for appearances at Floriade.
He'll be cooking in the Gourmet Garden at 2pm, 3pm and 4pm on Saturday and Sunday.
Bryant's priority is the "most ethically-sourced, local and fresh ingredients".
He raided his garden at home in Adelaide for the ingredients for a saltbush, warrigal greens and quandong salad. His neighbour's garden provided the nasturtium to go with a black garlic and quinoa dish. And he'll also be making a seaweed salad from an invasive variety because he reckons the best way to get rid of it is to eat it.
Bryant says he hates food trends ("a lot of bullshit") but he doesn't discount the quinoa craze.
"It really is a great way to feed the world," he said. "But I'm also interested in the fair trade aspect because we're getting a lot of it from South America and not paying the correct price."
Bryant still sees his The Cook and The Chef co-star Maggie Beer ("Oh absolutely! I love Maggie, she's a dynamo").
"I was so proud that in the show we were able to put the focus on the producer and the farmer and acknowledge the hard work they do and cook the produce up in the kitchen quickly," he said.
And just to show he's really dedicated to good cooking, Bryant also tells us he makes his own dog food for his pooches, saying most commercial varieties are "like McDonald's".
"It's full of fat, sugar and salt," he said.
Gardens open up
Parliament House gardens which are usually off limits to the public are being opened up for tours during Floriade.
Visitors will be able to see gardens of flowering cherries, crab apples and azaleas usually only glimpsed in the background of media interviews with politicians.
Head gardener Paul Janssens, pictured, said the politician who seemed to appreciate the gardens the most was Greens leader Christine Milne who has her own gardening blog.
"When we bump into her she always praises the work we do," he said.
The 90-minute tours will run at 11am and 1.30pm on the weekends and public holidays during Floriade and 11am on weekdays during Floriade. There is a fee and bookings essential on 6277 5043 or email: bookings@aph.gov.au
Garden makeover
ActewAGL staff will be hard at work this weekend revamping the Carers ACT respite cottage in Deakin.
A new pergola, water tank and garden areas are all planned. The chicken pen will be refreshed, drains cleared and a footpath and handrails built.
The cottage is used to accommodate people with dementia for stints to give their carers some respite.
ActewAGL staff are all volunteering their time for the venture, now into their third year of a program that helps them to give back to the community.
It's a wrap for Oliver's entry
Hackett teenager Oliver Levi-Malouf was a finalist in Trop Jnr in February and has already wrapped up his next offering for the short film festival, with entries closing in less than a month.
We reckon he's on to a winning thing already because his film this time features lots of people in onesies – what's not to love?
The 15-year-old's film, Penelope's Penguin is about a girl ostracised by her peers who discovers fitting is not all she thought it to be. Each character is followed by an animal which represents their personality, winningly portrayed by cast members in onesies.
Oliver, a year 10 student at Daramalan College, says he wants to pursue a career in film after school. But first up, he is focused on getting back into the Trop Jnr finals.
"I was surrounded by really fantastic, committed people and I really hope to be part of that again," he said.
The signature item for Tropfest Jnr is "monster" and for the adult festival Tropfest "change". Entries for both competitions close on October 10. For more details, go to tropfest.com.
What's On
The Governor-General's Centenary Family Picnic Day is on Saturday from 10am to 4pm. Entry is free. Lots of attractions from petting zoo to food stalls to live music to a lunchtime appearance by Skywhale. Parking will be limited. There will be free ACTION bus charters from each major bus station and Floriade. Also two park-and-ride sites at the North Curtin playing fields in Dunstan Street and the carpark at the corner of London Circuit and Constitution Avenue. More details at www.action.act.gov.au.
The Canberra Potters' Society has its annual open day at the Watson Arts Centre in Aspinall Street, Watson on Sunday from 10am to 2pm. Everything from have a throw on the potter's wheel to buy a soup bowl and get the soup free.
The National Museum of Australia is offering free entry on Sundays to its Glorious Days: Australia 1913 exhibition until October 13.
The Bloom Festival continues on Saturday at the Gorman House and Ainslie arts centres in Braddon. There will be markets and workshops and showcases of theatre, literature, street press, music and more. Skywhale will be tethered on the Ainslie Primary oval, directly behind Ainslie Arts Centre, from 7am to 9am, weather permitting.
The Queanbeyan Art Society's Charity Art Show opens in City Walk, Civic, on Saturday and continues until September 29. This year's event will raise money for Alzheimer's Australia ACT.
The Marymead Auxiliary's plant sale is on Saturday from 9am to 1pm. Toys, books and clothing also for sale. At Marymead in Goyder Street, Narrabundah.
Fete Watch
Here at Private Capital, we love a good fete. Tell us about yours.
Garden fete on grounds of St Michael's Church, corner of Victoria and Loftus streets, Hall, from 10am to 2pm Saturday.
Lyons Church of Christ fete, Marrawah Street, Lyons, from 10am to 2pm, Saturday.
Queanbeyan Hospital fete from 10am to 3pm on Saturday in Collett Street, Queanbeyan.
Torrens Preschool Monster Garage Sale and Family Fun Day on Sunday 10am to 2pm in Parsons Street, Torrens.
The Tharwa Bush Fair is on Sunday from 10am to 2pm in the grounds of the preschool.
Morning & Afternoon Newsletter
Delivered Mon–Fri.