IT executive Rebecca Richardson's sexual harassment win to 'rock employers'
An IT executive who was sexually harassed by a colleague has won a payout that observers say will rock employers.
The full bench of the Federal Court awarded Rebecca Richardson $130,000 for the distress caused by her experience at software firm Oracle, more than seven times the amount a judge originally awarded last year.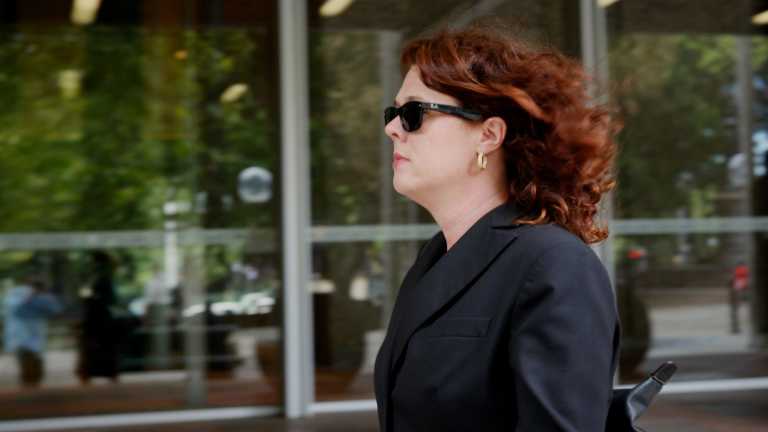 The court also reversed an earlier judgement that ordered her to pay her own legal costs, which amounted to hundreds of thousands of dollars. Oracle must now foot that bill, too.
Ms Richardson, an American employed as a consulting manager in the firm's Sydney office, began working on a project in 2008 with a team that included one of Oracle's Melbourne salesmen, Randol Tucker.
From their first face-to-face meeting, Mr Tucker subjected Ms Richardson to "a humiliating series of slurs, alternating with sexual advances ... which built into a more or less constant barrage of sexual harassment", often in front of colleagues.
The court detailed 11 significant incidents, saying some of Mr Tucker's comments "were at least smutty, some were offensive and some (expressed more privately) involved initiatives representing a more direct interest of a sexual kind".
Mr Tucker, who was married with young children, regularly joked they must have been married in a past life because they fought so much. On one occasion, in front of male co-workers, he told her: "So, Rebecca, how do you think our marriage was? I bet the sex was hot."
He asked her out on dates, which she rebuffed strongly. On another occasion during a meeting in a conference room, he said words to the effect of: "I love your legs in that skirt. I'm going to be thinking about them wrapped around me all day long."
After seven months of trying to cope with Mr Tucker's behaviour, Ms Richardson complained formally to Oracles human resources staff.
He apologised, saying he was ashamed that what he thought was "a lighthearted exchange" had affected her. The firm gave him a "first and final warning".
Ms Richardson resigned soon afterwards. She said Mr Tucker's behaviour had psychologically distressed her, undermined her confidence, affected her sexual relationships and damaged her career.
Last year, the court's Justice Robert Buchanan absolved Oracle of most of the responsibility for the harassment. He noted Ms Richardson had left her job voluntarily and was sceptical of her claim the harassment had damaged her ability to earn income.
The judge awarded her $18,000 in damages as a result of Mr Tucker's conduct but, because she had rejected an earlier offer to settle the case for $55,000, ordered that she pay her own legal costs.
However, the full bench overruled that decision this week, saying the earlier damages payment "was manifestly inadequate". "It was out of step with the general standards prevailing in the community regarding the monetary value of the loss and damage of the kind Ms Richardson sustained," the judgment said.
'Significant repercussions'
Employment law specialist John Wilson, the managing legal director at Bradley Allen Love, says the decision will have wide repercussions.
He noted that employers were still liable for sexual harassment in their workplaces even if they were unaware of it.
"This should unsettle employers and encourage them to be more vigilant in monitoring their policies on unlawful discrimination," Mr Wilson said.
"Generally speaking, all that now needs to be demonstrated, in my opinion, is that unlawful conduct has occurred and the employee has suffered some degree of hurt feelings, distress, dislocation or loss of enjoyment in life as a result, and can produce medical or other cogent evidence of that.
"There doesn't, for instance, need to be a diagnosed, serious, ongoing mental injury."
Markus Mannheim edits The Public Sector Informant and writes regularly about government administration and policy.