Planned public service cuts add to Canberra uncertainty
The Coalition is being urged to reconsider jobs cuts to Canberra's public service after Treasurer Joe Hockey said he was worried about the latest forecast for unemployment.
Labor MP Andrew Leigh said a re-think was needed given the new forecast and uncertainty about the United States' economy.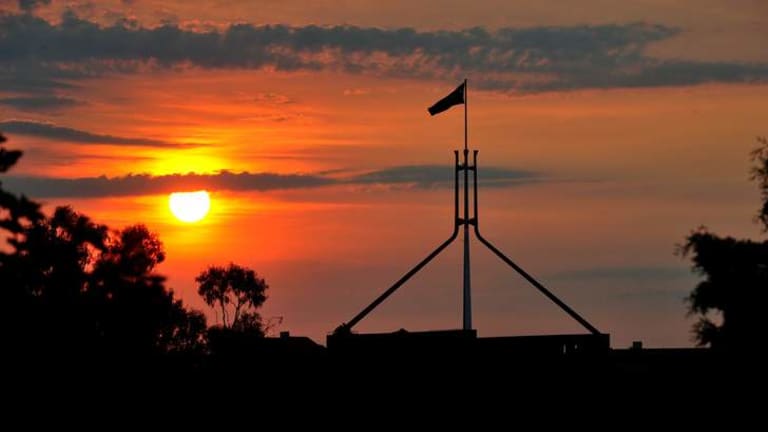 Australia's unemployment rate is due to rise in 2014 as the International Monetary Fund downgrades growth prospects, in its World Economic Outlook which outlines future risks for Australia and the global economy.
The body forecasts Australia's growth at 2.5 per cent for the 2013 calendar year, down from the 3 per cent predicted in April.
For calendar 2014, the IMF predicts Australian growth at 2.8 per cent, rather than 3.3 per cent.
The IMF report also downgrades growth around the globe, including for Australia's major trading partner China.
"Worryingly, the IMF forecasts Australia's unemployment rate to rise from 5.6 per cent in 2013 to 6.0 per cent in 2014," Mr Hockey said.
"The downside risks documented in the World Economic Outlook confirms significant risks to the Australian budget that will need to be appropriately managed by the coalition government."
Dr Leigh, the Member for Fraser, said on Wednesday the major concern was the possible damage to the US economy from the shutdown of government.
"Pure politics could cause the world's largest economy to default which would almost certainly send the United States into recession and that deadline is now eight days away," he said,
"Any increase in unemployment is concerning and certainly I would be calling on the Coalition to re-think their plans to reduce the size of the Canberra public service.
"The last thing Canberra needs at a time of global uncertainty is more job losses.
"Then we have the spectre of [Defence Minister] David Johnston suggesting Defence won't be quarantined from these cuts after all which would be a breach of the promise they made before the election."
The Coalition says it will reduce the public service by 12,000 jobs nationwide over three years through natural attrition.

Ross Peake is a senior reporter for The Canberra Times
Morning & Afternoon Newsletter
Delivered Mon–Fri.