They're usually fighting for the same cause, but Canberra United teammates Catherine Brown and Grace Field will square off with the Federation Cup at stake.
Brown and striker Caitlin Munoz lead a Belconnen United team going for back-to-back titles against newcomers Gungahlin United in Sunday's final at the Hawker Football Centre.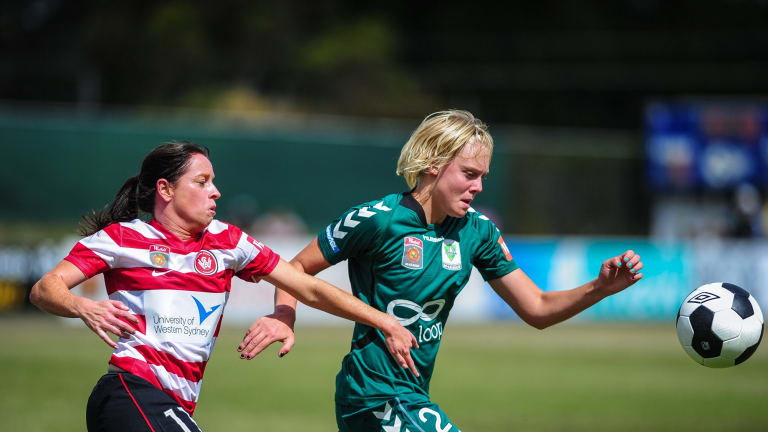 Gungahlin has recruited strongly in the club's first season in the women's Premier League, bringing across W-League defender Field from Belconnen along with Rebecca Kiting and the Palombi sisters, Ashleigh and Brittany.
Belconnen cruised through its opening two games, hammering Canberra FC 8-1 and thumping Monaro Panthers 15-0 before getting past Tuggeranong United 3-0.
Gungahlin has been just as impressive with 10-0 and 3-0 results against Monaro and Tuggeranong respectively, and beating Woden-Weston FC 3-1.
Brown knows the difficult challenge that Gungahlin will present as both sides search to win the first piece of silverware of the season.
"It will be interesting, we've had some big results coming into the final, but we will enjoy some tougher competition," Brown said.
"Gungahlin are a bit of the unknown being a new club, but we've seen all their players before from an individual standpoint.
"It's just about how they gel together that is the element of surprise for us."
SUNDAY: Women's Federation Cup final: Belconnen United v Gungahlin United at the Hawker Football Centre, 4pm.
Lee Gaskin is a sports reporter at The Canberra Times.