Basketball Australia boss Anthony Moore said it was a common-sense decision to fly the women's national team in business class, adamant it "doesn't stand up" to have different travel arrangements for male and female players.
Federal Sports Minister Sussan Ley and Australian Sports Commission chairman John Wylie have written to the 30 top-funded organisations detailing the need for gender-equity travel policies if sports want to retain their government funding.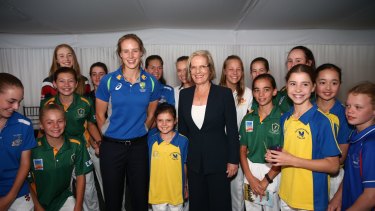 It comes four years after the Australian Opals were at the centre of a gender inequity issue when the women's team travelled in premium economy to the London Olympic Games while the men flew business class.
But Moore sent a directive to the high-performance team to upgrade all athletes to business class for international flights from the middle of last year.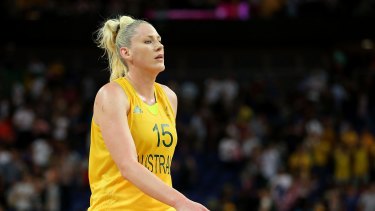 "If we want to be a fair dinkum professional sporting organisation, we can't have one rule for some and another rule for others. It doesn't stand up to the reasonable test," Moore said.
"My directive was that it needed to change. Fix the budget accordingly and the athletes go business.
"You look at it, and it didn't make sense. Now we're doing this, it doesn't need a policy. It's common sense. These are elite athletes getting ready for international competition, we need to give them the best preparation. There are only so many exit-row [seats]. We take it as a business expense and they fly business."
The Australian women's football team, the Matildas, is set to be afforded the same high travel standards as the Socceroos for its next World Cup in 2019.
However, that may not extend to matches outside the World Cup.
Australia's greatest female basketballer, Lauren Jackson, backed the move by Ley and Wylie, who said there was "no defensible reason" why any sport should have male and female athletes travel in different classes or stay at different standard accommodation for major events.
The ASC has also written to the top 100 Australian Stock Exchange companies encouraging them to support women's sport for commercial self-interest.
Cricket Australia is lobbying the World Twenty20 tournament organisers to have the Southern Stars fly in business class to the event in India in March.
The Australian men's and women's rugby sevens teams both fly in economy, with the world series sponsor, Emirates, occasionally offering upgrades.
Basketball Australia is also working on a common-sense parental policy, which allowed Abby Bishop to return to the Opals last month for an Olympic test event in Rio almost two years after her last international match.
"I think this is really important ... I remember there were times when coaches were giving up their seats so the taller players could sit in business class," Jackson said.
"Professional athletes should be treated like professional athletes, regardless of their gender.
"The recovery when you're travelling, you have to take care of athletes. We have won medals with the Opals and we got funding from that, it's only fair and reasonable that gender equity is looked at for all the codes."
Ley wants to see more support for elite sporting mothers and the continued increase of females on the board of sporting teams and organisations.
"[Travel equality] is the next step and there's a further call to action with the sponsors to get behind women and promote them, increase their visibility to Australians," Ley said.
"This is not a name and shame exercise ... some organisations might take longer to get there. There's a transition happening, I expect it to happen as quickly as it can.
"If you're competing at that level and your child needs to travel with you, of course arrangements, I'm sure, would be made. That is common sense."
Capital Football chief executive Heather Reid said: "From my point of view, I think that funding for national sporting organisations should be tied to gender equity.
"I thought the message was really good, but when I opened it, it was only about addressing inequity when it comes to travel. That definitely needs to be addressed.
"If one national team goes business class, all national teams should. Why should the men stretch out up the front while the women have their knees around their chin.
"But more broadly, the funding should be tied to the implementation to gender equity policies that sees more women at the board tables, more women in decision-making positions."