Gotye returns to his roots
He's not too sure what day it is and has barely had time to catch his breath, but the world is still the same old place for Wally De Backer.
The mild-mannered megastar, known as Gotye, could have been forgiven for chucking a sickie instead of getting on a plane to Canberra.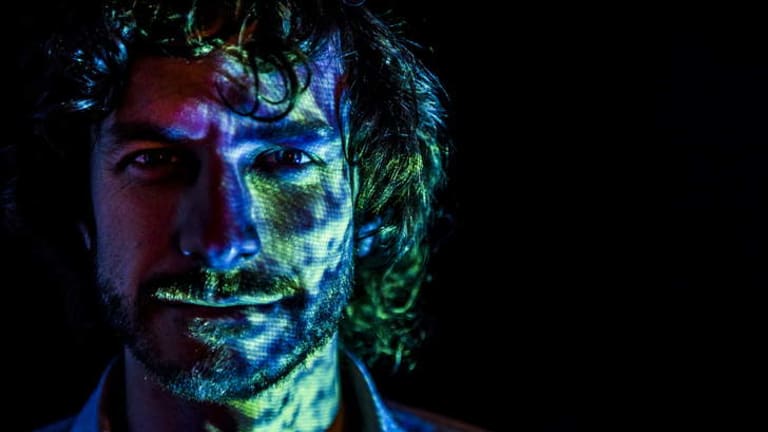 He has, after all, just scored the hat trick of all hat tricks - three Grammys at the glittering awards in Los Angeles at the weekend.
It was a win that capped off a massive year of awards, accolades and shows all over the world.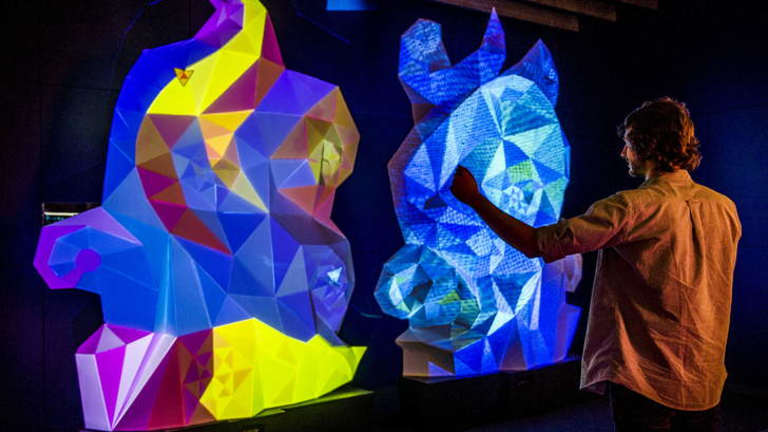 And yet here he was, all skinny jeans and tousled hair, having just given some high school kids a masterclass in digital music, and about to unveil a sculpture at the National Film and Sound Archive.
''It's nice to be home,'' he said, adding that he planned to delay his departure the following morning so that he could get a proper look at the archive's collection.
One of the archive's latest additions is Fractured Heart, an artwork that celebrates Gotye's ubiquitous breakup song, Somebody That I Used To Know.
It's an interactive light show that allows visitors to ''remix'' the song using their bodies to trigger sounds and animations.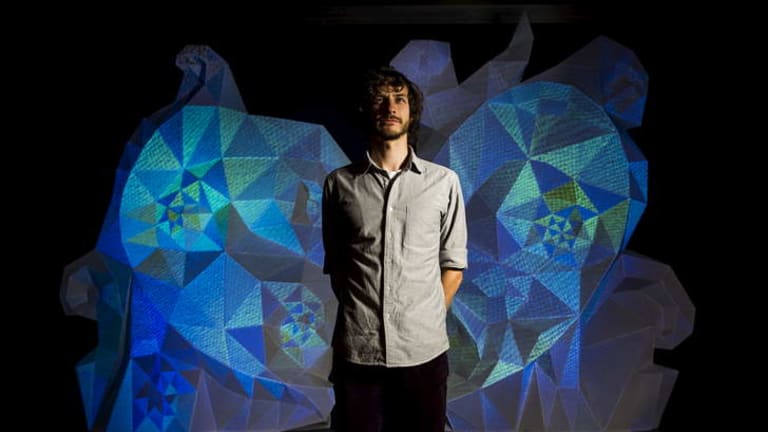 He worked with avant-garde art collective Illuminart to create the work, which is now on extended loan to the archive.
It was first presented as the backdrop to his live performance of the song with Kimbra, his collaborator on the track, at the 2011 ARIA Awards, using mapped animated projections based on the music video that changed in time with the performance.
But after winning the crowning prize of best record for that very song on Sunday night, De Backer's main concern was song fatigue on the part of archive staff.
''I haven't had the time to get another song or two together for it … so the staff can get a break from this song,'' he said, laughing sheepishly.
And he was also pleasantly surprised that the students he worked with earlier had actually listened to his back catalogue, rather than just ''that song''.
''They had some good questions - you could tell that a lot of them had listened to various tracks … they'd investigated my music,'' he said.
The Belgian-born musician has been making music for more than a decade, but he's only recently become a worldwide sensation, thanks largely to his most recent album. But he said he had long planned to make music that was closer to home, which was where the archive's material might be handy.
''I have thought about trying to do some recordings that are more about Australian history and Australian stories,'' he said.
He may have to wait a while longer, with another overseas trip planned next month, to Canada.
''I may get a chance to write some songs between now and March. I think in my calendar I have maybe 18 days free, between when I get home and go on that trip, so that could be 18 songs,'' he said. ''You've got to challenge yourself,'' he said, enigmatically.
■ Fractured Heart is on display in the main gallery of the National Film and Sound Archive.
Sally Pryor is a reporter at The Canberra Times.