ACT bus users need a phone to get real-time information at fingertips
Within months, most of Canberra's bus commuters will be able to access real-time information on where their next ride is.
GPS tracking will allow internet updates every 30 seconds. But the high-tech, $12.5 million implementation of the NXTBUS system appears to have forgotten some travellers who, without mobile phones or printed timetables, have been left stranded for an hour before Hackett retiree Ron Kirk has come to the rescue.
Mr Kirk said he has offered lifts to Civic to six adult commuters this year who had been waiting at stops near Dickson College for buses that weren't scheduled to come for half a day. Again this week, the helpful 74-year-old provided a free taxi service.
''I've taken one person from the Majura Avenue stop [near Officer Crescent] to Civic, and she told me she was waiting 45 minutes,'' Mr Kirk said.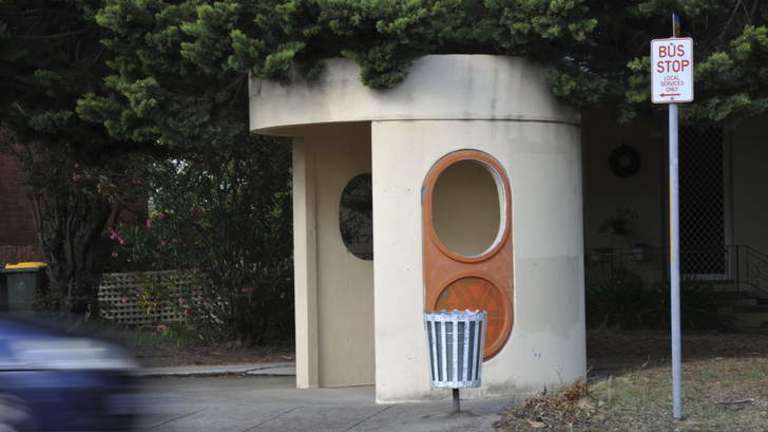 ''Then the people on Tuesday told me they were waiting just over an hour opposite Dickson College on Phillip Avenue.
''There's nothing in these [two] bus shelters to say they're not regular services.''
Mr Kirk said he had spoken to ACTION twice since March, but the bus operator had done nothing to end the confusion at the shelters, which were a short distance from his home.
''Last time I rang ACTION - in the winter, June or July - they told me there's nothing they can do,'' he said.
''I said, 'for goodness sake, put up a sign.'''
The regular lawn-bowler said his unplanned passengers this week were ''dressed up'' and uncomfortable when he approached them at about 11.30am to tell them of their futile wait.
A Territory and Municipal Services Directorate spokesman confirmed both stops were used by the peak-hour Xpresso route 757 buses, as well as a range of school services, but are not used during the day - leaving a gap of about nine hours without an ACTION bus.
''As part of the rollout of the NXTBUS real-time passenger information system, all bus stops have been signposted with an individual bus stop number, which lists contact details that can be used to find out what services are available and when,'' the spokesman said.
The signs provide options to visit the ACT government's transport website and call or SMS listed phone numbers. But they give no indication that ACTION services only use the stops for about 2½ hours each day.
The TAMS spokesman said signage was installed to indicate if a bus stop was used only by school buses, but paper timetables were not standard.
''Not all bus stops across the ACT have paper timetables on site,'' he said.
''The placement of paper timetables at bus stops is determined on a priority basis which considers the number of services passing the stop and the amount of expected patronage.''
Non-operational bus stops have all relevant signage removed, and the spokesman said there was a process of identifying the ''very few'' stops in Canberra where signage still existed.
Mr Kirk said it was important those visiting the city or the suburb had the details in front of them. ''I think visitors to Canberra staying with friends or something, they walk around and find the first bus stop and think it's a goer, and it isn't,'' he said.
A TAMS spokeswoman said the two stops were not a current priority for printed timetables, despite both being metres from the busy secondary college.
Have you been left stranded somewhere and know a bus stop that could use a printed timetable? Feel free to let us know.