ANU Bar Finale adds three female acts after furore over male lineup
Three female-fronted acts have been booked for the ANU Bar's last curtains gig after the event drew criticism for its all male lineup.
Canberra bands Betty Alto and House of Strangers will now take to the stage on June 17, along with female solo artist PHENO.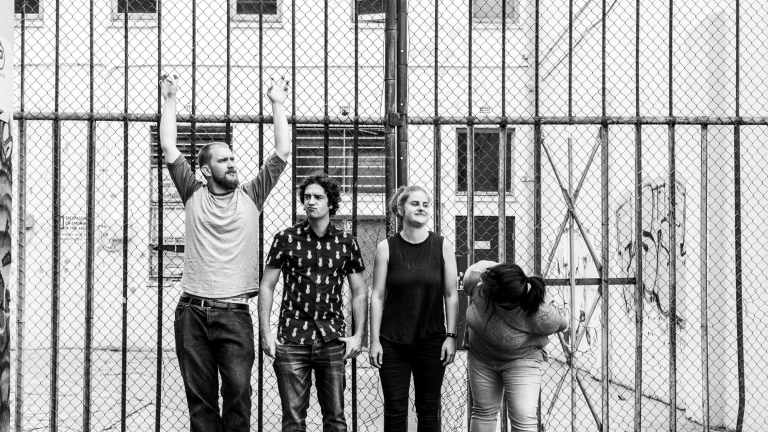 Betty Alto guitarist Alan Hilvert-Bruce said the rock band was excited to join the lineup.
"We're up early so we get the rest of the night to party," Mr Hilvert-Bruce said.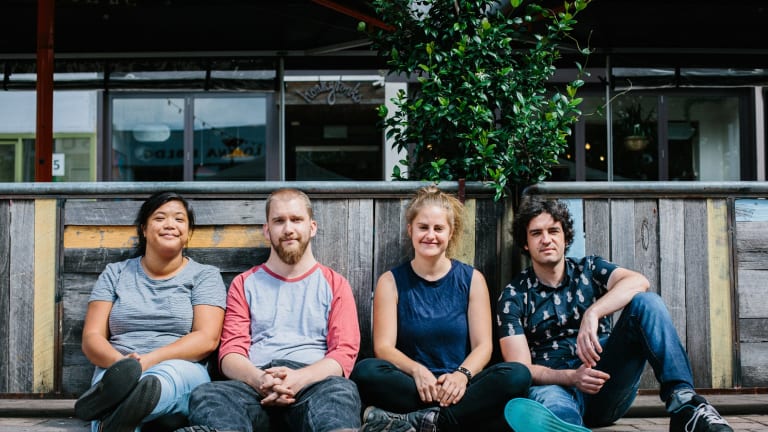 The ANU Bar will then close for good as the university prepares to demolish the historic venue.
In April, the Facebook page for the ANU Bar Finale was asked why no "women or non-binary" performers had been considered. Event organiser Garry Peadon's response drew ire.
"Why do I have [to] even think about this shit? What the f--- is a non binary?" Mr Peadon, owner of event company Greenroom Canberra, wrote on Facebook.
The resulting spat caused headline act Regurgitator and Canberra band Slow Turismo to withdraw from the gig.
The owners of ANU Bar, the ANU Union, stepped in to put a call out for female acts as they met with Mr Peadon.
Mr Peadon said he couldn't discuss what happened in the meeting but was hoping to put the furore behind him.
"Tickets are still selling great, we're just putting it behind us and getting on with what we do," Mr Peadon said.
"Is it going to change the way I do future bookings? Not at all."
Mr Peadon said the controversy hadn't caused any damage to his reputation.
He said he approached twelve female-fronted acts, including Moaning Lisa and Tash Sultana, when originally organising the gig.
None took part either due to scheduling conflicts or budgetary constraints.
"Gender should have never be implied on this. It's all about talent. Keyboard warriors at home have got no idea," Mr Peadon said.
Mr Hilvert-Bruce said he was disappointed the ANU Bar was shutting its doors.
He pointed to an informal census of Canberra bands by Glitoris, which showed only 27 per cent of acts in Canberra featured female performers.
Mr Hilvert-Bruce put that figure closer to 10 per cent.
"We think it's good that everyone's concerned about the lack of female representation on the scene," he said.
"When the lineup was announced in its original form, we were really stoked."
"When we saw that the event was receiving some criticism for its lineup, we asked [Mr Peadon] if we could play.
"We've known him for years; he's been one of the champions of the local scene."
"I think once that first band gets up there and starts playing, everything's going to be forgotten and its going to be a fun night," Mr Peadon said.
Finbar O'Mallon is a reporter for The Canberra Times
Morning & Afternoon Newsletter
Delivered Mon–Fri.