Author John Clanchy's search for a publisher proved to be short and sweet
Short stories aren't major sellers when it comes to books.
But Canberra author John Clanchy was unconcerned when told this by a major publisher, turning instead to an independent outfit to publish his latest collection.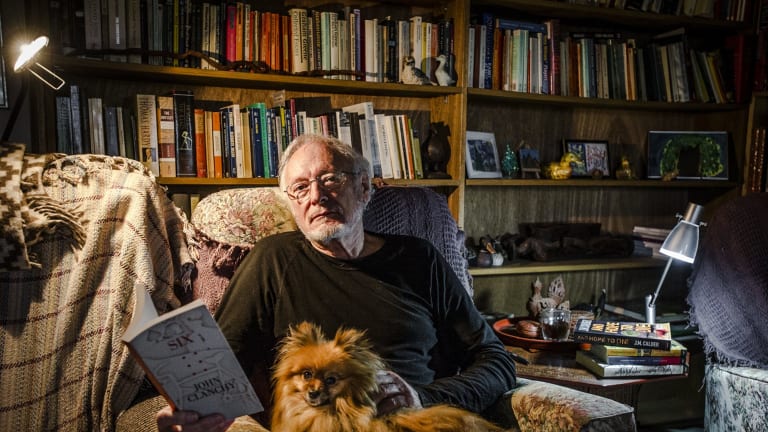 And the duo behind Braidwood's Finlay Lloyd were only too thrilled to take on a project that the bigwigs wouldn't touch.
Julian Davies, an author and artist who runs Finlay Lloyd with Melbourne publisher Phil Day, said it was liberating to take on projects for the love it, without commercial considerations.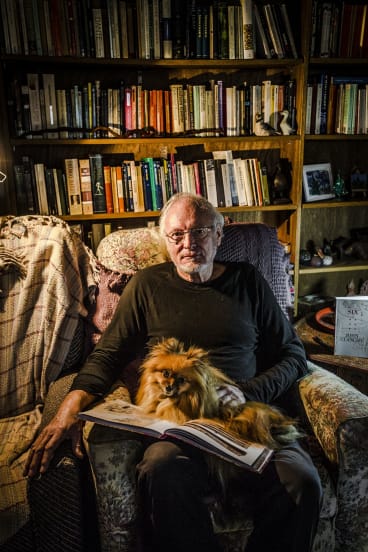 "We're non-profit because we basically think it's really important to be psychologically free from having to make books make money," he said.
"While we understand commerce and that publishing is always going to be commercial, our mission is to prove that you can make good books and support good writing out of the love of it rather than worrying about the bottom line."
Clanchy, a multi-award-winning author who has published several novels, said it was a push-pull situation when it came to his new book, Six.
He had been told that large publishers weren't keen on short story collections and so he opted for Finlay Lloyd.
The result, a small, beautifully produced volume, which is being launched at the National Library on Saturday, was better than he could have imagined.
"Julian is a writer so he knows and sees things from a writer's perspective," he said. "The editing was better than any I've had before, even with large commercial publishers."
Six is being launched alongside another Finlay Lloyd volume, The Wild Goose, a translation of a Japanese classic by Meredith McKinney commissioned by the publisher.
"We go for things that the big boys won't touch because they're too risk-averse," Mr Davies said, adding that this included translations.
"Basically, we look for what we think is good writing and we follow natural threads. People send us lots of unsolicited manuscripts and we try to give really valuable feedback to all those but we choose things that we think have quality and that other people wouldn't touch."
Finlay Lloyd generally sells its books through independent publishers, with more than 40 regular outlets around Australia, and also runs a project, Finlay Lloyd Smalls, that offers young and emerging writers 60 pages to produce a story or graphic novel.
Mr Davies, who also runs The Left Hand art gallery in Braidwood, said he had no qualms about the state of the book publishing industry, because physical books would always have a place.
"Vinyl almost disappeared but it's becoming trendy again and I think books are such a seductive technology, they're never going to fade even the way vinyl did," he said.
"I think what will happen is a lot of mass books will go electronic but interesting things will stay. Our attitude is books are cultural objects, they recall a sense of time and value and design sense that belongs to a given time and we're very excited about making physical books, we think it's intriguing."
Clanchy, whose next book is about to come out in France as an e-book, agreed.
"Books are always part of the furniture," he said.
Six, by John Clanchy, and The Wild Goose by Mori Ogai, translated by Meredith McKinney, will be launched at the National Library of Australia on Saturday July 19 at 3pm.