Bikie gang's arson of tattoo shop captured on CCTV
The moment an alleged bikie gang member lit a trail of petrol leading into a Tuggeranong tattoo parlour has been captured on CCTV.
The fire, which gutted Tattoo Culture in Scollay Street Greenway last month, is linked to outlaw motorcycle gang activity, police have maintained.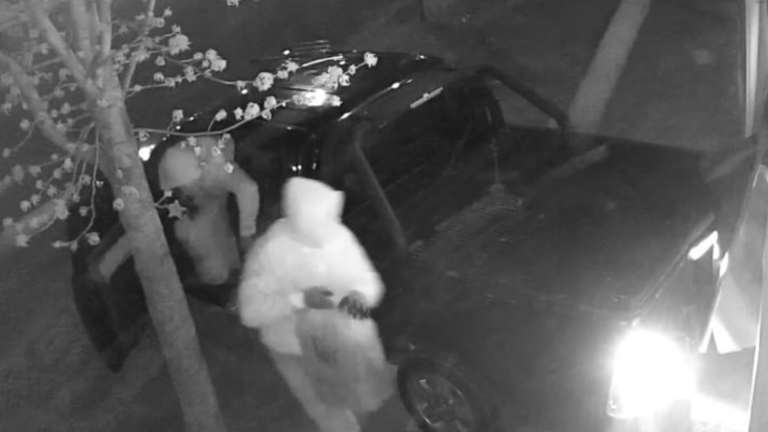 ACT Policing's bikie taskforce, Taskforce Nemesis, released the CCTV footage on Thursday to flush out more witnesses to the arson attack.
In the footage, a stolen ute is seen to reverse onto the kerb outside the tattoo shop.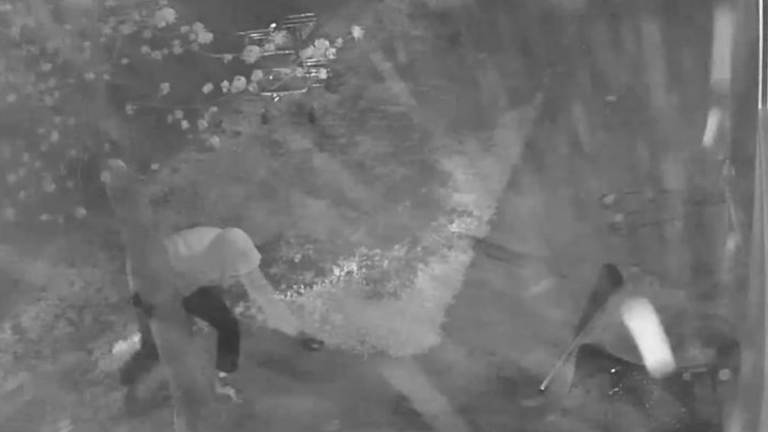 The driver then rammed the rear of the vehicle through the glass windows before two hooded figures carrying fuel cans climbed into the shop.
Seconds later the pair emerged and tossed one can back inside. One person fumbled around in their pocket for a lighter before ducking down to light the fuel on fire and sprinting away.
It was the second suspicious fire at the tattoo parlour this year.
On its Facebook page, Tattoo Culture said police had seized its computers as part of their investigation and the shop would be closed until further notice.
If you saw suspicious activity near Scollay Street about 1am on October 14 or saw this ute, police urge you to contact Crime Stoppers on 1800 333 000, or via www.act.crimestoppers.com.au.
Information can be provided anonymously.
Katie Burgess is a reporter for the Canberra Times, covering ACT politics.