Bullet Train could be your ticket, unless you're a stiff
If you're not a stiff, celebrity or washed-up sports star, the Bullet Train for Australia Party is waiting for your call.
The party is on the hunt for candidates in three states for the federal election. In addition to asking for "no stiffs", party president Tim Bohm said candidates should be down-to-earth, every-day Australians.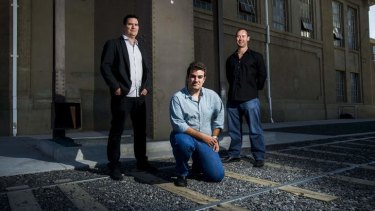 "We won't be running career politicians, B-grade celebrities or washed-up sports people," he said.
"Our goal is to run for the NSW, ACT and Victorian senates, and in electorates along the route of our stage-one plan from Newcastle to Melbourne."
Mr Bohm said the party hoped to run two senate candidates for NSW, Victoria, ACT and Queensland, and House of Representative candidates in Canberra and seats such as Hume, Riverina and Dobell.
The campaign for federal seats follows a tilt by the Bullet Train for Canberra Party at the ACT Legislative Assembly elections last year, where it gained almost 9000 votes.
The announcement comes before a high-speed rail forum to be held at Parliament House on Wednesday.
The federal Minister for Infrastructure and Transport, Anthony Albanese, will address attendees at the forum, which is hosted by the Australasian Railway Association, alongside Nationals leader Warren Truss and ACT Territory and Municipal Services Minister Shane Rattenbury.
Canberra Airport chief executive officer Stephen Byron is also expected to address the forum.