Conviction for assault on Irish tourist overturned
A Canberra court has overturned the conviction of a Canberra man who punched a drunk Irish tourist in an early morning assault in Civic, leaving him with a serious brain injury.
Daniel Byrne, 21, will face a retrial in the ACT Supreme Court on a charge of recklessly inflicting grievous bodily harm.
Byrne faced trial in the ACT Supreme Court in November and Chief Justice Helen Murrell found he had committed a criminal offence when he hit Timothy McCarthy, then 40, outside the Quick 'n Go convenience store on Northbourne Avenue about 5.30am in July 2011.
Mr McCarthy was hospitalised with a brain injury as a result of the incident.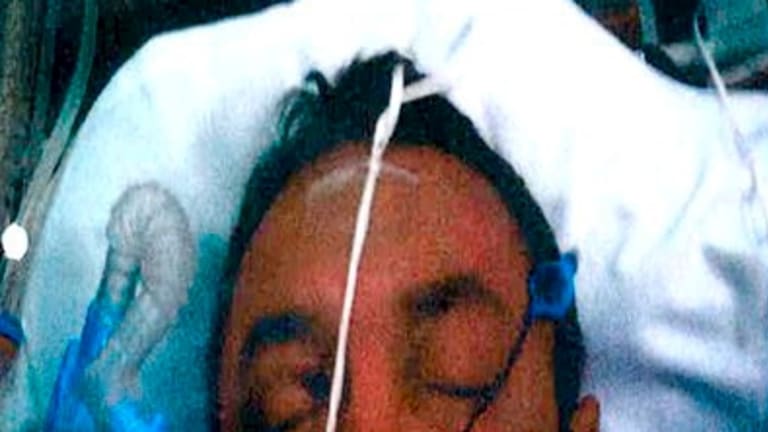 Chief Justice Murrell sentenced Byrne him to 3½ years' jail, to be served as 12 months' full-time custody, followed by six months of periodic detention.
But Byrne appealed the conviction, arguing the verdict had been unsafe as the trial judge misinterpreted a key piece of evidence.
During the trial, the court heard from witnesses who said Byrne had said "It was his fault".
But the judge, in summarising the facts, mistakenly said Byrne had yelled "It's my fault".
Byrne's barrister, Hament Dhanji SC, said the mistake had affected the way the trial judge approached and rejected Byrne's credibility.
The ACT Court of Appeal – comprising Justice Hilary Penfold, Justice John Gilmour, and Justice Stephen Walmsley – upheld the appeal.
The judges found the trial judge had erred in finding Byrne guilty.
"The misunderstanding was a fundamental one and had the effect that the appellant did not have a proper trial," a judgment, published on Friday, said.
"The verdict was set aside because the court was of the view there had been a substantial miscarriage of justice.
"Having considered the arguments as to whether there ought to be a new trial or a verdict of acquittal we are of the view there ought to be a new trial."
Morning & Afternoon Newsletter
Delivered Mon–Fri.