Couple lose noise battle as childcare centre grows
A Campbell couple has lost a bid to have noise abatement panels - similar to those installed along busy motorways - erected around a neighbouring childcare centre.
P.W. and A.M.H. Tormey, who live about 45 metres from the centre, told an ACT tribunal that clearview panels, similar to those used along Fairbairn Avenue, should be erected around the playground perimeter.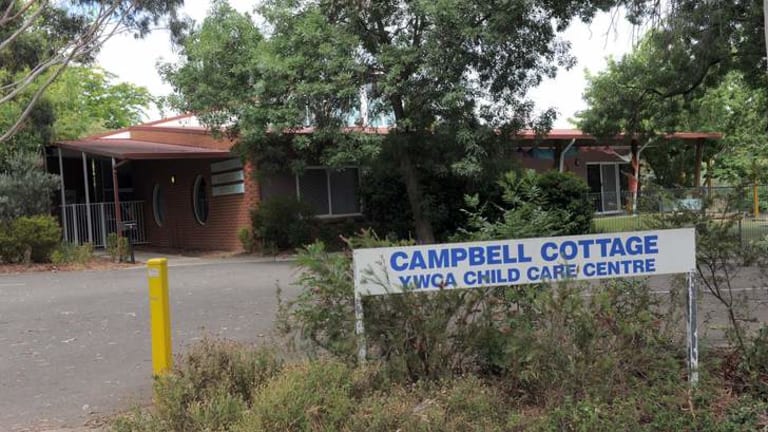 Campbell Cottage Child Care Centre earlier this year received planning approval to increase its operating capacity to cater for 66 children and 14 staff.
But the Tormeys argued the expansion would lead to a 20 per cent increase in vehicle movements, causing noise and traffic issues for neighbouring residents.
The stoush over the development ended up in the ACT Civil and Administrative Tribunal, which this month ruled in favour of the ACT Planning and Land Authority.
The Tormeys have lived at their property since 1967.
When they bought their home, the property directly opposite was occupied by a pre-school which was attended by about 25 children and supervised by two staff.
Campbell Cottage, operated by the Young Women's Christian Association of Canberra, caters for about 57 children and employs 11 staff.
It plans to make alterations and additions to the existing buildings to increase its operating capacity. The additions include a small office, a covered walkway, improvements to driveway access and a car park.
The development application said the extension would be used to accommodate babies rather than older children.
During the DA process, the Tormeys were the only people to lodge a submission. Approval was granted in March this year.
The Tormeys, in response, went to the tribunal, arguing the expansion would create a traffic hazard due to the centre's proximity to two road junctions. They said noise levels would increase due to extra vehicle movements and the increase in the number of children at the centre.
The couple said the existing noise created by the centre was already "grossly excessive". The pair argued the centre should be required to erect noise abatement barriers around the playground perimeter and proposed clearview panels, similar to those used along Fairbairn Avenue.
But counsel for the childcare centre rejected the claim, saying the proposal was consistent with zoning and that territory law did not require a noise management plan. The centre guaranteed parking codes would be met.
In a decision published last week, tribunal member Ross Watch found partly in favour of the Tormeys. "I recommend [ACTPLA] … make it a condition of the development approval that no-parking zones be introduced on the eastern side of Savige Street," he said.
Morning & Afternoon Newsletter
Delivered Mon–Fri.