Distinctive tattoos may lead police to taxi bashers
Police have released security vision of two men believed to be responsible for the vicious bashing of a Canberra taxi driver on the weekend.
Taxi driver Mohammed Hussain, 54, spent the night in Calvary Hospital on Saturday, after two men punched him repeatedly, knocking out his teeth and leaving his bloody and bruised.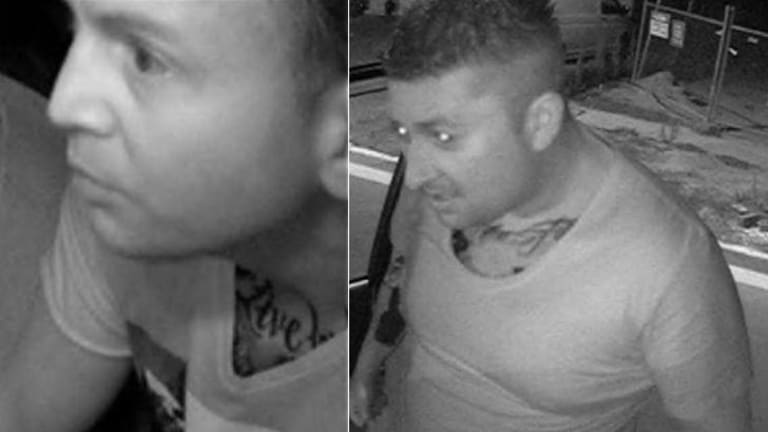 He said the fare had reached about $60 when he arrived at his passengers' destination in Forde, at which point a man came out of a nearby house and approached his taxi.
"One guy - heavy, big, tall - he said 'take this $30 and piss off'," he said. Mr Hussain said he accepted the cash, while another man paid the remainder on his credit card.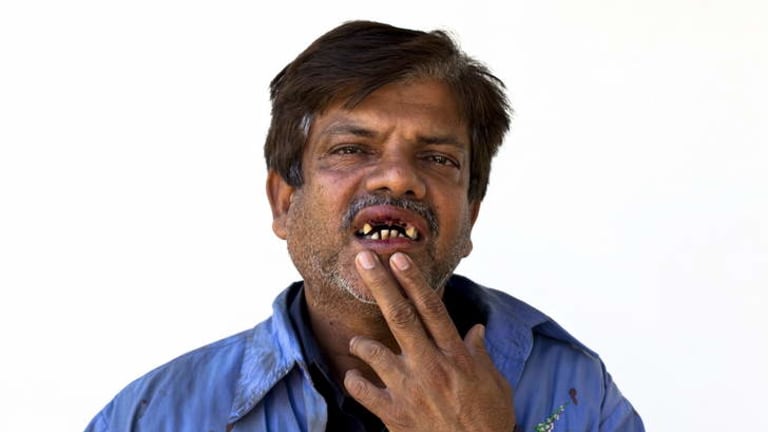 He was about to leave when the first man returned and began punching him, landing four or five blows.
"I lost my teeth," he said. "I was bleeding, I couldn't see anything. My whole uniform was covered in blood."
Mr Hussain fled the scene and called emergency services who took him to Calvary Hospital.
On Wednesday, police released photos of the two men.
The main offender has been described as about 188 centimetres, of a large, thick build. He has medium-length hair and appeared to be aged in his late 30s.
The second man was described as being of European or Middle Eastern appearance, with a heavy-set build. He has closely cropped hair and appeared to be aged in his late 30s.
Both men have distinctive tattoos on their arms and across the top of their chests.
Police are appealing for anyone who recognises either man to contact Crime Stopper on 1800 333 000 or via the website.
Morning & Afternoon Newsletter
Delivered Mon–Fri.