Kime appointed archdeacon
After 12 years an Anglican priest, Karen Kime yesterday was made the first female Aboriginal archdeacon in the Anglican Church in Australia.
She was collated (made archdeacon) in St Saviour's Cathedral Goulburn. She will be archdeacon for indigenous ministry in Canberra and Goulburn and manager for indigenous services, culture and education for Anglicare. She will work in three dioceses across the ACT and two thirds of NSW.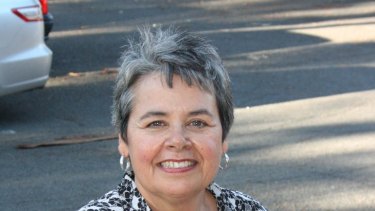 She said the support of and outreach to aboriginal communities had been extremely poor. ''Many of the clergy consider this work as having very little to do with them,'' she said.
Discrimination within the church had often kept indigenous people at the very margins, with few Aborigines as leaders.
Bishop of Canberra and Goulburn Stuart Robinson said Archdeacon Kime would identify opportunities for new Anglicare services to indigenous communities, and help indigenous people into ministry in the dioceses of Canberra and Goulburn, Riverina and Bathurst.
Also at yesterday's service, Canon Caroline Campbell was collated as Archdeacon for Goulburn, and three people were ordained deacon.
They are chief executive of Anglicare Canberra and Goulburn Peter Sandeman, Sallyanne Hart, of the Parish of West Goulburn and Glen Justin McDonald, of the Parish of Lanyon Valley.
Archdeacon Kime, also the first Aboriginal woman to be ordained priest in NSW, has been an assistant priest at St John's Wagga Wagga. She said her new role was to enable other Aborigines to enter ministry and to help indigenous Australians to take their rightful place within the Church. She said she was passionate about the needs of people living on the land.