Mt Ainslie walking track to see closures during upgrades
Upgrades to the Mount Ainslie Kokoda summit trail will see closures over the next two weeks.
The ACT government said upgrade works were required to improve the the popular walking track, which sees about 200 users each day, an average of about 6,000 per month.
A 200 metre section near the trail's summit will be temporarily closed to the public on weekdays between 8 am and 4 pm from Thursday, until Tuesday April 19.
No diversions will be put in place in the area, but access to the trail will be available on weekends and from 4 pm to 8 am on weekdays.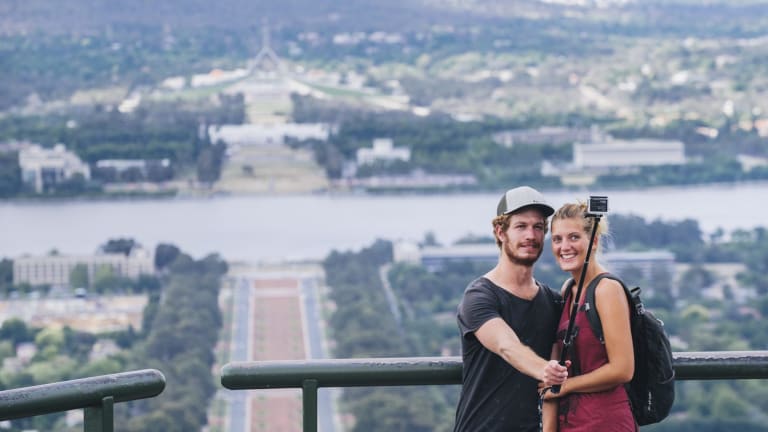 Urban Reserves acting managing Mark Sweaney said a new asphalt surface would be added near the summit and steps at the top of path will be repaired.
"The erosion on the side of the walking track edge leading to the summit will be repaired and widened with a new asphalt surface," Mr Sweaney said.
"A number of pot holes and edges will also be repaired and water diversion measures will be installed along the whole length of the trail."
The works are planned to improve visitor experience along the trail and ensure it remains a popular place to go walking in the ACT.
In September 2015, a six-year-old boy from Victoria slipped and fell about 50 metres while walking down Mount Ainslie. He suffered facial injuries and had to be carried on a stretcher, before being taken to hospital.
"The ACT government wishes to apologise for any inconvenience caused by these maintenance and upgrade works, but the end result will be a more sustainable track for the high use it receives," Mr Sweaney said.
The summit could undergo a significant reorientation and return to nature as of an open design competition promoted by the territory and National Capital Authority.
In February, a winning entry proposed a circular lookout be built within five years, with new parking, entry signage, picnic areas, lawns and plantings.
Designers Sue Barnsley and Jane Irwin won the competition, first announced in December. No funding has been allocated by the ACT of federal governments for the plan.
Preliminary sketches will be prepared by the middle of 2016 but the cost would have to be included in future budgets. The Turnbull government described the plan as a vision for the next decade.
Tom McIlroy is a political reporter for the Financial Review in the federal press gallery at Parliament House.