Once the notorious Burnie Court, now a reborn Sorell Apartments is much in demand
The redevelopment of the former Burnie Court public housing estate in Lyons is almost complete following the end of work on a 132 apartment complex.
Hindmarsh Development won the tender for the work in 2005 and the project has been delivered in a joint-venture partnership with the ACT government Community Services Directorate.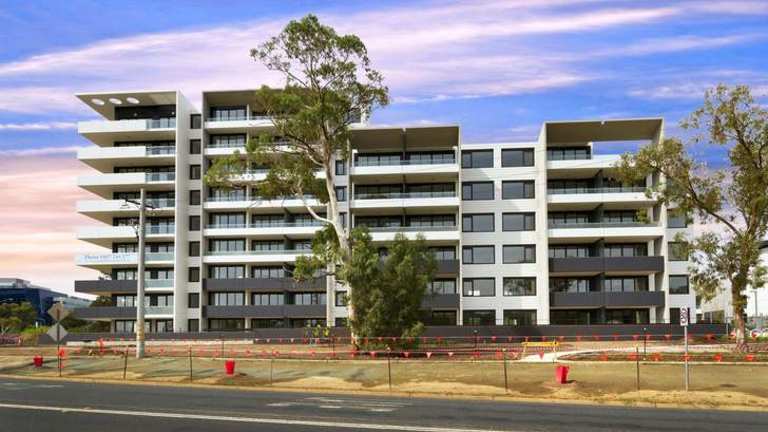 The former notorious public housing estate has been transformed into the Sorell Apartments and the 123-dwelling Bellerive retirement village, a staged development due for completion later this year.
The $34.4 million Sorell development was officially opened last week following the end of construction earlier this month.
Hindmarsh Development ACT manager Brett Smith said the project was a good example of the public and private sector working successfully together. He said the company had long links to the site, with John Hindmarsh having been involved in the construction of the original Burnie Court estate.
The plans to redevelop the site had been controversial when first floated before the public due to a proposal to change the Territory Plan to increase the permissible height of the site to 10 storeys.
But the variation went through and planning approval was granted by the ACT Planning and Land Authority for the nine-storey project.
Mr Smith said the settlements on the apartments were expected in about three weeks and the first residents would move in from the middle of April.
The Sorell apartments were popular with buyers following the project's launch in May 2011, with 93 off-the-plan sales completed.
Independent Property Group project marketing director Wayne Harriden said the strong interest had a lot to do with the location and the fact that it was a new high-rise development in Woden.
''The views from there are phenomenal, all the way to Black Mountain and beyond,'' he said.
Mr Harriden said there had been an increase in sales in the past couple of weeks as the building neared completion and now just 10 apartments remained for sale in the complex.
The property, which was designed by Antoniades Architects, includes a 15-metre gas-heated swimming pool, a furnished outdoor barbecue area and extensive landscaping.
The site, on the corner of Melrose Drive and Launceston Street, will contain just 15 more units than what was originally on the land.
Meredith Clisby is the Editor of the Sunday Canberra Times