Sheikh explains history of Labor membership
ACT Greens Senate candidate Simon Sheikh has been called on to explain following conflicting accounts of his former membership of the Australian Labor Party.
The former director of grass roots lobby group GetUp! had stated he was a member of the ALP for only one year when he was a teenager and that he soon became disillusioned with the party and left.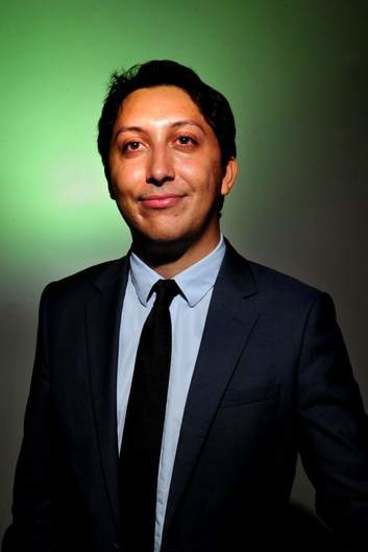 Mr Sheikh had also worked for the NSW Treasury and in the office of then Labor state treasurer Michael Costa as a department liaison officer.
But News Ltd reports claimed Mr Sheikh was a member of the ALP for four years and that he remained so for a period even after taking up his role with GetUp!, which fiercely declares its political independence.
Mr Sheikh released email correspondence to Fairfax Media on Monday night showing that he was a financial member of the ALP for two years between the ages of 18 and 20, but the party kept his name on the books for another two years.
The confirmation, from NSW ALP's Nicole Ashworth, shows Mr Sheikh's membership actually expired after two years and not four.
"My membership started on 1 November 2004 and lapsed on 1 November 2006, as confirmed by NSW Labor verbally and in writing," Mr Sheikh said. "The Labor Party continued to email me after my financial membership had lapsed, so in September 2008 I called the NSW Labor Party office to make sure I was not still listed as a member.
"I was told that even though my financial membership had lapsed two years earlier on 1 November 2006, I was still listed in their database and so I wrote them a letter on 5th September 2008."
Mr Sheikh said it was 10 days after he wrote that letter to ensure his membership records with the ALP were corrected and his ties were cut that he started work as the national director of GetUp!
"It further contradicts a false claim made by The Australian that I was a member of the Labor Party while working at GetUp!," he said.
"I apologise that in my initial comments I did not correctly remember the date upon which I stopped paying membership fees to the Labor Party.
"Their records show that I was a member for two years between the ages of 18 and 20, not one year as I had previously thought."
Liberal Senate candidate Zed Seselja said it should come as no surprise that a Greens candidate has links to the Labor Party.
"The Greens and Labor are basically a coalition, so it would be no shock to discover that someone from the Greens was also a member of the ALP," Mr Seselja said.
Mr Sheikh said he had ''learnt that there was a disconnect between the ideals I thought the Labor Party existed to pursue and the policies and behaviour of the ALP's operatives."
Chris Johnson is a political correspondent. Most recently Chris was the Canberra bureau chief, and national political correspondent for The Sunday Age and The Sun-Herald.