Show the love for Love Your Sister's Connie Johnson and donate your 5 cent coins
The national capital has a special love for Love Your Sister's Connie Johnson.
Canberra is her home town. And it's from Canberra that she has battled terminal breast cancer for the last six years and also been the face of the remarkable grassroots organisation Love Your Sister, raising more than $2 million for breast cancer research and awareness, not least with the help of her brother Samuel, who unicycled around Australia.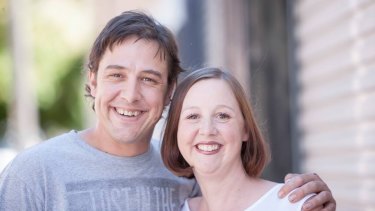 She did that all while raising two boys with her husband.
The more than 350,000 people who follow Love Your Sister's Facebook page were greeted with the message this week that Connie was in the Canberra Hospital, the cancer was affecting her liver and she had started more chemotherapy "to try to buy me some more time with my wonderful friends and family".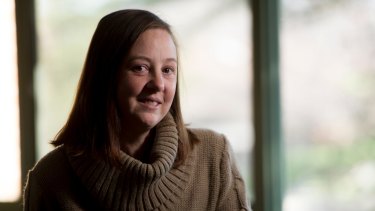 But she added the caveat: "Please don't worry about me too much just yet. My medical team are working hard and I've still got good treatment options."
The news has galvanised her brother Samuel into further action.
"Whilst Con still has plenty of healthy liver tissue, it has brought everything sharply into focus for me,'' he said on Facebook on Wednesday.
When Samuel finished his unicycle ride back in February, 2014, raising almost $1.5 million, he also set a world record for the longest unicycle journey.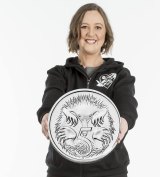 Connie, in turn, wants to set her own world record – she wants to break the world record for the longest line of coins.
Samuel says the current record stands at 75.4 kilometres and is held by a town in Austria.
"So, we have teamed up with our good friends at Questacon, The Royal Australian Mint and The National Institute of Measurement (no sh-t!) and we're going to break the record in Connie's home city of Canberra, so she can be there," he said.
"This was planned for next year some time, but since the stupid cancer decided to hold a riot in Connie's liver I feel compelled to fast-track it to right now.
"If she starts seeing it and feeling it now, then it'll lift her spirits, which have taken a beating."
The team needs 4 million five cent coins, which would raise about $200,000.
"If we can show The Mint that we're for real, I'd almost be bold enough to ask for a limited edition Love Your Sister coin," Sam went on.
"The odds of this actually happening are very slim, as they do very few limited edition runs, but I refuse let go of my dream of gifting Connie with the ultimate keepsake, not just for breaking the world record, but for all the hard work she's done since she got sick."
One metre of 5 cent coins is about $2.90.
To deposit coins, go to Bendigo Bank - BSB - 633 000, A/C 156 977 449. Please leave "Coins for Connie" as your reference".
Megan Doherty is a reporter for The Canberra Times