Tuggeranong gets set for noise fight
Tuggeranong Community Council will arm residents with legal advice for any future aircraft noise sharing movements emanating from Queanbeyan's new residential subdivision of South Tralee.
The council has added to an uproar from federal and ACT politicians after the NSW government approved re-zoning rural land at Tralee, south of Canberra Airport, near flight paths.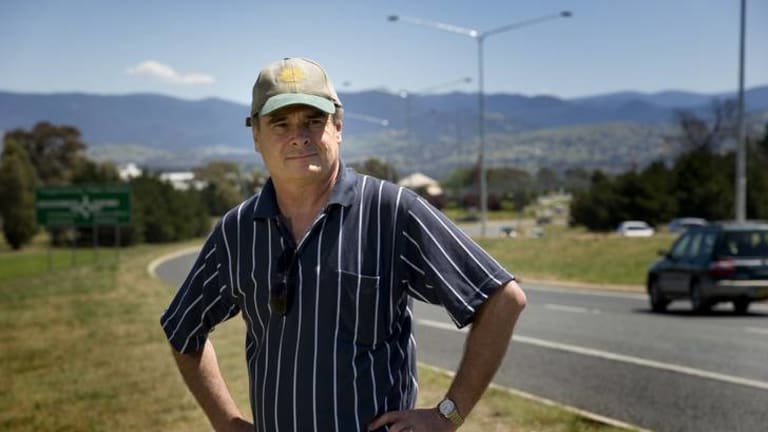 Long term Tuggeranong Community Council member and former president Darryl Johnston said when aircraft noise inevitably rained down on Tralee's residents they would pressure their political representatives for relief.
''In the swing seats of Monaro and Eden Monaro the politicians will be falling over themselves to address the noise.
'' I'm not an idiot, I can see this happening. Blind freddy can see it.
''They can insulate the homes, what's that going to do? People won't be inside 24/7. What are they going to do, hand out ear muffs as welcome gifts?''
The council's lawyers' advice will be presented on December 4, on options for residents impacted by noise. The council could not afford to take its own action.
''If this development results in aircraft noise affecting the Tuggeranong Valley, then we believe residents deserve to be fully protected and compensated for the loss of neighbourhood amenity, disruption to their lives and possible property devaluations,'' Mr Johnston said.
He said the Australian government had spent $475 million on noise reduction for Sydney and Adelaide, which included purchasing homes and noise-proofing others in both cities.
Assurances from the NSW government, Queanbeyan City Council and developer Village Building Company had not quelled fears of aircraft noise increasing from international flights and freight planes, which may lead to campaigns in South Tralee to have flight paths moved over Canberra and Queanbeyan, including Tuggeranong, that currently did not suffer from noise pollution.
Village Building Company chief executive Bob Winnel said the developer attempted years ago to address a public meeting organised by the community council.
''We were shouted down by the airport and when we tried to speak were threatened, we were told we would be asked to leave.''
Mr Winnel said noise sharing had only occurred in Sydney when a third runway was built in the middle of established homes. Hundreds of other developments like South Tralee all over the country had not caused noise sharing or curfews.
NSW Planning Minister Brad Hazzard said South Tralee's strict noise management would include notifications on zoning certificates and noise insulation in homes.
Mr Johnston said he supported federal Transport Minister Anthony Albanese's objection to Tralee.
''I don't care whether you support the Canberra Airport or not, it services the entire south-east of NSW, it is major infrastructure for south east NSW and you are going to nobble it in the same way Sydney Airport, and Badgerys Creek as an option for a second Sydney airport, have been nobbled. This defies belief.''
Morning & Afternoon Newsletter
Delivered Mon–Fri.