TV favourites reveal our eclectic taste
Sport and reality programs drew the largest television audiences in Canberra this year but viewers were much more eclectic in their regular viewing.
Outside of events, Canberrans watched The Voice and New Tricks, ABC1's British police drama ready-made for sedate Friday nights at home.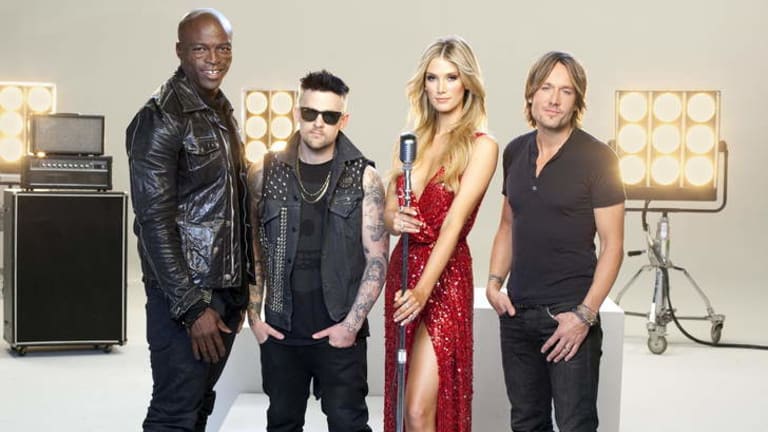 Regular programs are those that air three or more times. And the top 20 list for regular programs for Canberra revealed The Voice and New Tricks secured five spots between them while we also enjoyed MasterChef, Gruen Planet, The Block, My Kitchen Rules, Downton Abbey and even a bit of Miss Fisher's Murder Mysteries.
The biggest audience for the year was the second match of the State of Origin in which NSW beat Queensland 16-12, attracting more than 110,000 viewers. The first State of Origin match (Queensland 18 NSW 10) was the second most-watched program for the year.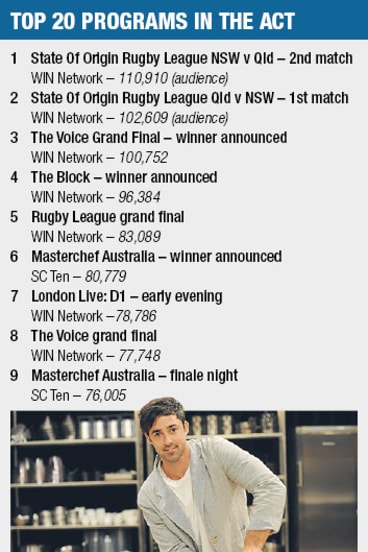 The Voice grand final came in third, with more than 100,000 people tuning in to see Karise Eden take out the inaugural screening of the ''blind audition'' singing competition.
Across the networks in Canberra, WIN had the highest share of the audience for the year with 27.5 per cent, Prime had 25 per cent, the ABC had 21.6 per cent, Southern Cross Ten had 19.1 per cent and SBS had 6.8 per cent.
WIN Television had 15 of the top 20 highest-rating ''all'' programs in Canberra during 2012, not only boasting The Voice and the rugby league but the once-every-four-years ratings bonanza that is the Olympics. The London Games took five of the top 20 spots.
Despite concerns it was a flagging franchise, the announcement of the winner of MasterChef was the highest-rating show for Southern Cross Ten, attracting more than 96,000 viewers and coming in at No.6. The cooking show was about the only glimmer of hope for the struggling network.
The lone program for Prime in the top 20 highest-rating programs was the presentation at the AFL grand final, with more than 74,000 people tuned in to watch the Sydney Swans receive the winner's trophy and the Hawthorn Hawks lick their wounds.
But Prime7 did better in the top 20 regular programs with My Kitchen Rules, The X-Factor and Downton Abbey proving popular in Canberra.
The best-performing show for ABC1 for the year in terms of numbers was Kevin's Grand Design, a two-part series in which Grand Designs host Kevin McCloud sought to prove beautiful eco-friendly homes could be built at the same price as low-cost social housing. Almost 65,000 people in Canberra watched the results of his housing experiment.
In regular programming, ABC had eight spots in the top 20 programs, with the Death in Paradise drama series and The Diamond Queen, a documentary about Queen Elizabeth II's diamond jubilee, among the popular offerings.
Morning & Afternoon Newsletter
Delivered Mon–Fri.