Two-month wait for ACT's overstretched youth mental health service
Young Canberrans at risk of suicide are being forced to wait up to two months to access overstretched support services, an inquiry has found.
The ACT's key youth-specific mental health service Headspace, which has sites in Belconnen and Queanbeyan, is currently facing wait times of up to eight weeks during busy periods.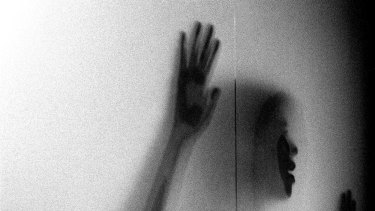 It is also facing uncertainty beyond the next two years, as the federal government changes funding arrangements.
An ACT Legislative Assembly inquiry into youth suicide began in February and published its report on Thursday, the same day as renowned mental health expert Professor Patrick McGorry used a National Press Club address to urge the federal government to invest more in support services.
The inquiry heard from 20 groups and individuals on youth suicide and self-harm in Canberra, including from those who had experienced it personally.
The scant available data appears to show the rate of youth suicide is rising slowly in the territory, while, nationally, suicide accounted for 35.9 per cent of deaths among 15 to 19 years olds in 2014.
Disturbingly, the inquiry heard that waiting lists for services like the federally-funded Headspace have stretched out to as long as eight weeks, as overstretched workers struggle to meet demand.
It heard evidence that at least one young person had taken their own life while waiting to access the service.
ACT Children and Young People Death Review Committee member and paediatrician Dr Sue Packer says more must be done to reduce waiting times.
"If a young person is suicidal or very depressed, they need to be seen at once. There's no doubt about that," Dr Packer said.
"I think the people in that young person's life need to have support at once, and know there are people they can turn to for help.
"If a young person gets to the point of admitting to anyone else that they feel their life is not worth of living… this is when you really have no excuse not to act."
The Youth Coalition of the ACT played a key role in helping inform the inquiry on wait times for support services.
In the last six months of last year, it said that 26 per cent of young people waited three to four weeks to get into Headspace, and 18 per cent waited more than four weeks. It took another two to four weeks to see a psychiatrist after that initial appointment.
Director Emma Robertson said the young people her organisation had spoken to said help was needed within 48 hours during times of crisis.
"We think it's a huge problem," she said.
"It takes a lot for people to get to a position of reaching out for help, and if that doesn't translate immediately, then it works against them reaching out for help in the future.
"So it's also that cycle that it set up."
Ms Robertson said there was a need to build up community resilience to help those at risk, so that friends and family can feel confident to provide some level of support.
The final report made just three recommendations: that the ACT continue to push for a national database on self-harm and suicide, that funding negotiations with the Commonwealth continue, and that the Legislative Assembly consider "re-examining this matter when funding and research outcomes are made public"
If you need help or support contact, Lifeline: 13 11 14, beyondblue: 1300 22 4636, Kids Helpline: 1800 55 1800 (24/7 crisis support), or headspace: 1800 650 890 www.headspace.org.au.