University of Canberra flags first higher education profit-sharing scheme
The University of Canberra has become the first Australian university to offer a profit-share scheme to its staff.
UC's vice-chancellor says the scheme will give staff a financial incentive to save money and promote the institution but the National Tertiary Education Union says it is a "stunt".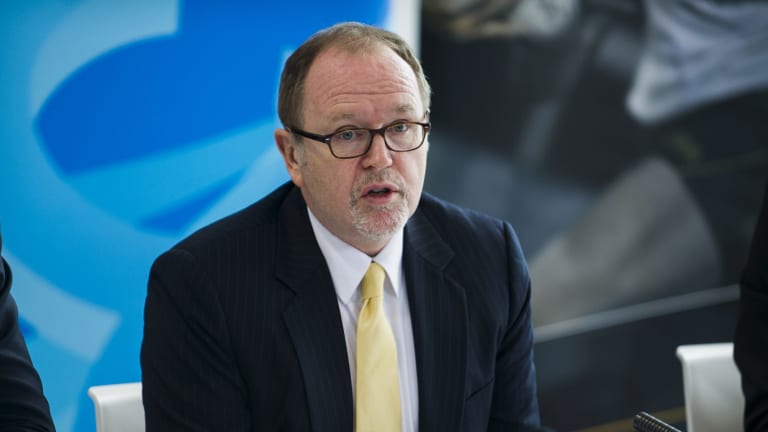 Workers at the university will pocket up to $950 each if UC achieves a financial surplus of $5.8 million or more this year. Vice-chancellor Stephen Parker told staff on Wednesday morning that the "groundbreaking" scheme was the first of its kind in the Australian tertiary sector.
But the union said the money would be better spent addressing the university's high rate of casual and sessional teaching staff.
The payments will be triggered if the university exceeds its target surplus of $4.8 million by $1 million, with part-time staff to receive cash on a pro-rata basis.
"I am pleased to be able to report that finance committee and council have now considered the policy details and approved them," Professor Parker wrote. "This is a groundbreaking scheme and I am not aware of anything like it in the university sector."
Casual, sessional staff and those on senior management contracts will miss out on the payments.
The University of Canberra has been pursuing an aggressive policy of expansion, growing by 78 per cent since 2007, going from 7300 students to more than 13,000 this year.
It has secured a new Canberra hospital to be built on its campus in the north of the city, engaged in sporting sponsorships with the ACT Brumbies and the Canberra Capitals to raise its profile and sewn up deals that see its courses taught on TAFE campuses in Sydney, Brisbane and Victoria.
Professor Parker, in his message to staff this morning, said he believed the bonus payment would help staff feel they had a stake in the univeristy's financial progress.
"One of the reasons I was motivated to introduce an employee bonus scheme was so that we all feel we have a stake in the financial success of the university and have a contribution to make," he wrote.
"I would encourage all of you to think about ways of saving money, how to work more efficiently, and what can be done to promote UC and bring in more students or revenue."
But NTEU ACT branch secretary Stephen Darwin said on Wednesday the university was wasting money on the scheme.
"We think it's a stunt by the university to create some sort of marketing advantage as we've seen with the Brumbies and everything else," Mr Darwin said. "It doesn't involve any of the casuals, that's 27 per cent of the UC staff.
"That's one of the highest (rates) in the country, about twice what the ANU has and we think that's the issue that should be addressed.
"We're getting a lot of reports at UC about over-work and we think it has a lot to do with this casual ratio, so we think that's where the money should be spent and we told them that in bargaining."
Morning & Afternoon Newsletter
Delivered Mon–Fri.